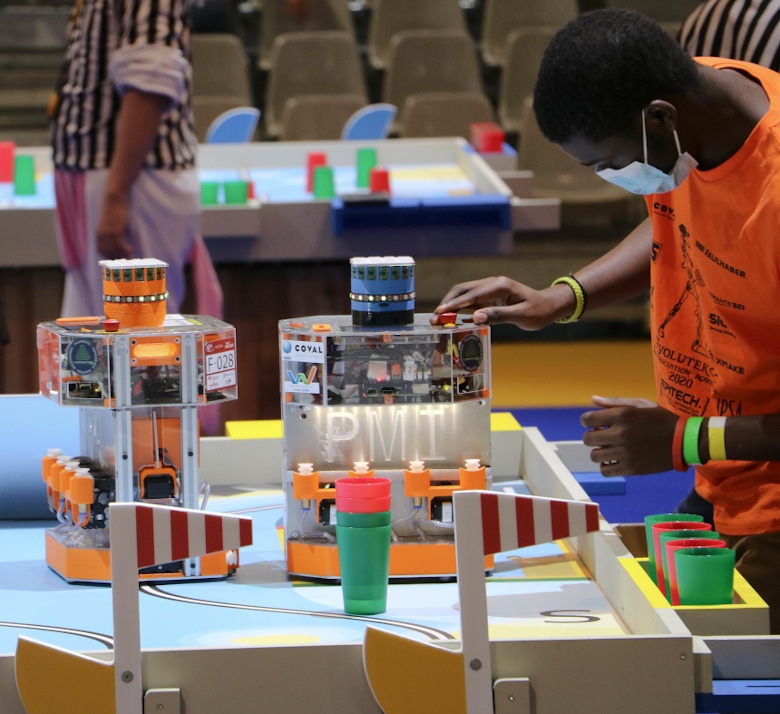 Thanks to the combination of signal processing and AI techniques, machines (drones, rolling or walking robots, underwater robots, etc.) tend to better perceive our environment to interact with it. Deep learning and machine learning allow computers, vehicles and other robots to become totally autonomous and ever more efficient. From there to imagine machines capable of self-repair, there is only one step that future engineers of the SCIA and GISTRE majors of EPITA will be potentially tempted to take.
#Robot #Drone #Digital #Automatization #MachineLearning #DeepLearning
En vrai, exploration robotics deciphered by EPITA
Artificial intelligence, image processing, cyber defense, Internet Of Things, exploration robotics … Discover the digital world and the fields of computer science in a series presented by EPITA experts.
Training
EPITA offers a variety of courses to train experts in robotics and drones, including a diploma in engineering and a Master of Science.
Engineering Master's Degree  – Specialization Major "Real-Time and Embedded Systems Computer Engineering" (GISTRE)
Example of students' projects and successes
2019 Final Year Projects
A mapping car capable of measuring the slopes and inclinations of sidewalks to help people with reduced mobility assess which paths to take.
"SolvZer", a Rubik's Cube solver using algorithms and physics.
2018 Final Year Project
"DomoPets" which uses home automation to remotely care for pets.
A research team "Exploration Robotics and Embedded Systems", aka SEAL (Search, Explore, Analyse & Learn). Discover all their projects in their blog and video
EPITA recognized in the field of robotics
Our other
fields of expertise
ARTIFICIAL INTELLIGENCE, MACHINE LEARNING AND BIG DATA
FINTECH & BLOCKCHAIN
IoT & ROBOTICS