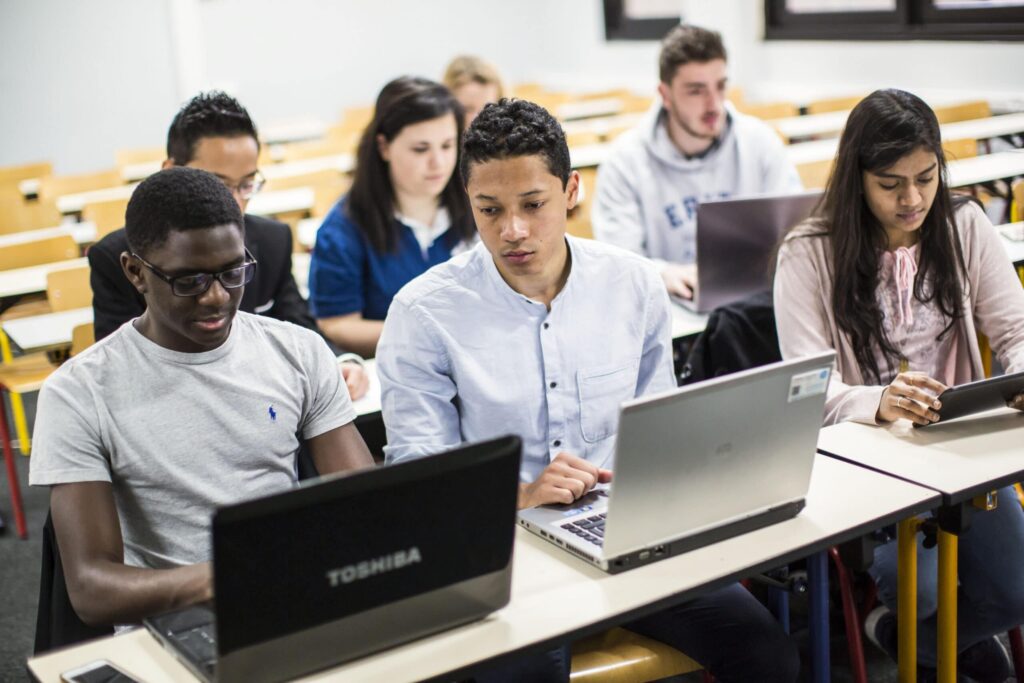 French by EPITA
Established in 2015, the French language Center of EPITA (French by EPITA) is an accredited French as Foreign Language (FLE) teaching center since its beginning.
Part of EPITA engineering school, the language center at its Paris campus helps international students feel at home with French language and culture, enhancing their day-to-day French language proficiency at the school and in their future careers.
Every year, the French by EPITA center welcomes over 40 different nationalities to its Paris campus. With over 200 students, studying French at EPITA offers you opportunities to connect with many other native French-speaking and international students, promoting personal and professional development in a truly multicultural environment.
Our classes for students
Our classes are based on the recommendations of the Common European Framework of Reference for Languages (CEFRL).
EPITA Bachelor's and Master's programs include 6 and 3 semesters of on-campus French classes respectively.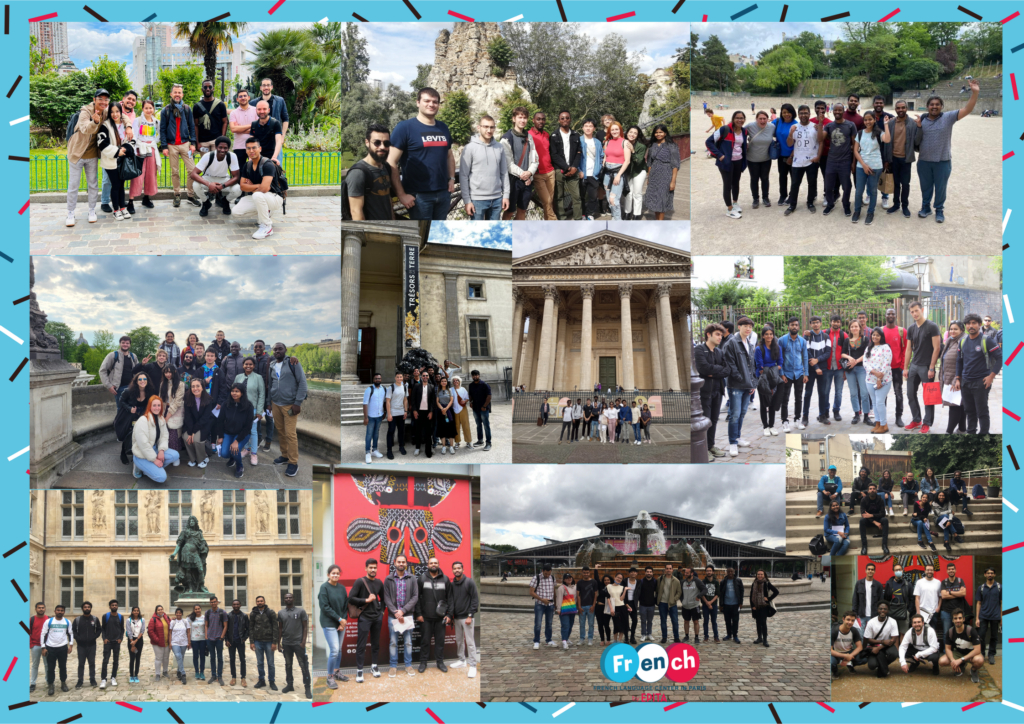 Tailor-made programmes for institutions
For institutions, French by EPITA offers tailor-made courses. The teaching team is skilled at delivering programmes that meet the needs of a wide range of French and international partners. The Center currently trains over 130 international students from a variety of institutions, including some of EPITA's international programme students.
Tailor-made training is ideal for the following student profiles:
International students at a university: to be able to communicate in French and validate ECTS credits;
Professionals: to be able to communicate in French in everyday work situations.
Click here to find out more about French by EPITA.
For any enquiries, please contact us at [email protected].
Our teaching and learning method
Customised training to suit all levels of proficiency in French
Innovative teaching and learning using digital tools
Content tailored to students' interests