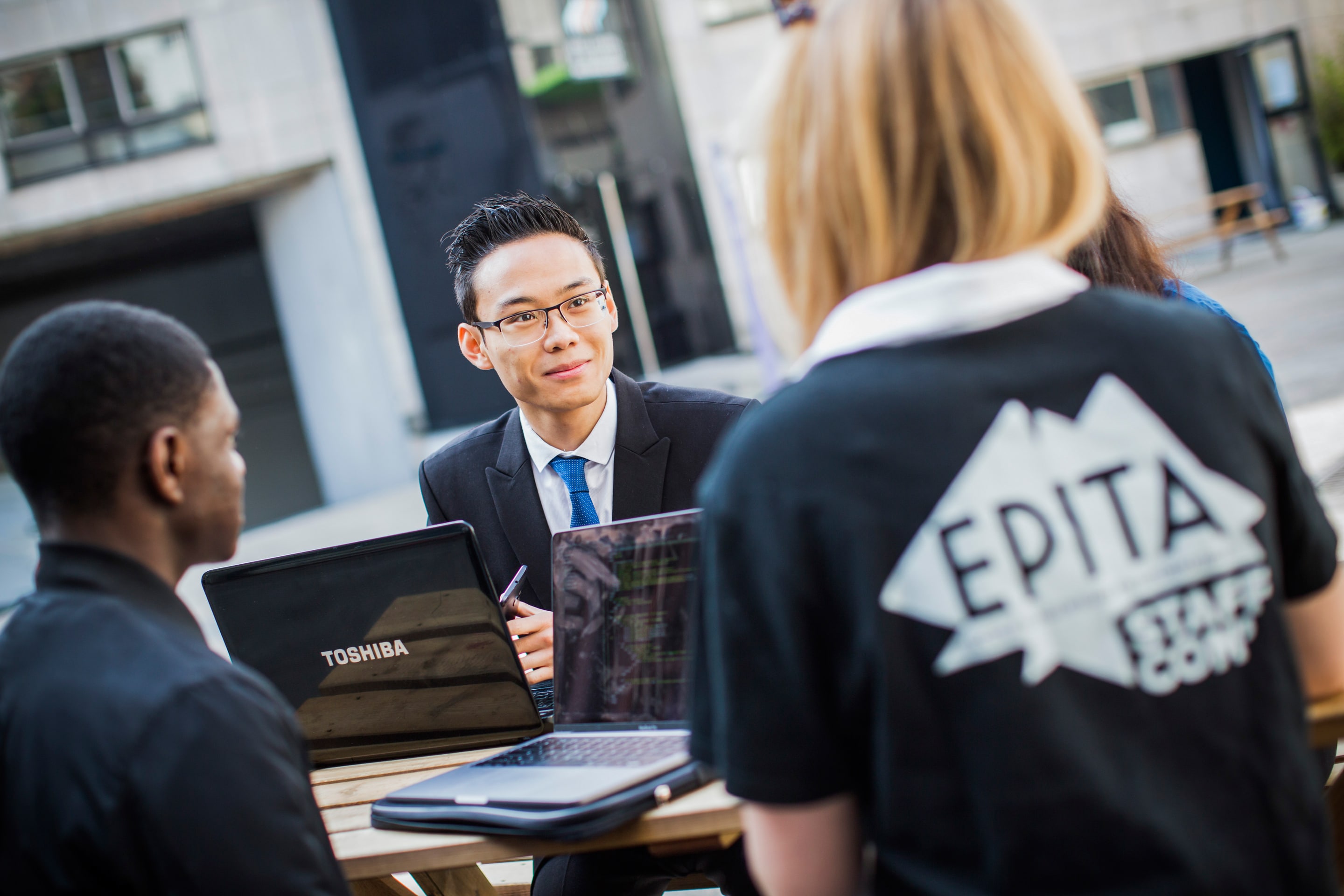 Apprenticeship enables students to study for a state-certified diploma while working for a company that will support the cost of training. By combining on-the-job training with study, the trainee will understand the challenges of the professional world while gaining experience and a salary. During the entire course, each apprentice benefits from personalized academic supervision by research professors. Graduates will quickly find a job that corresponds to the level of their three years of professional experience.
Key points of the EPITA apprenticeship program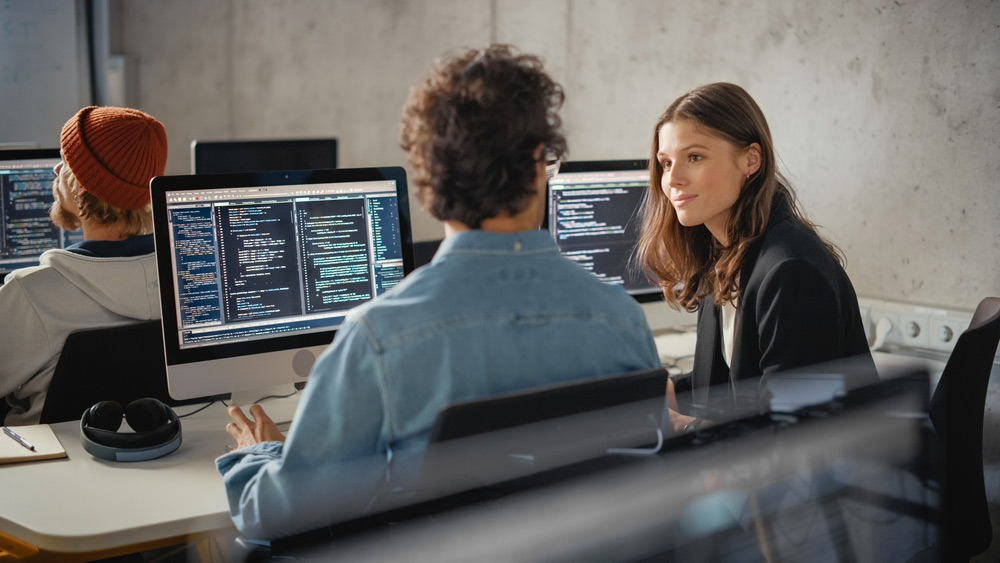 All trainees find a placement in a company
The apprentice is paid
The company pays the school fees
EPITA has more than 150 partner companies
Our two
specialized training courses
suited to everyone

Engineering cycle apprenticeship
60 places – Registered with CTI and certified RNCP level 7 
Expert cycle apprenticeship: training oriented towards Web, Infrastructure and Mobile
State-certified diploma and certified RNCP level 7
A 7-dimensional teaching method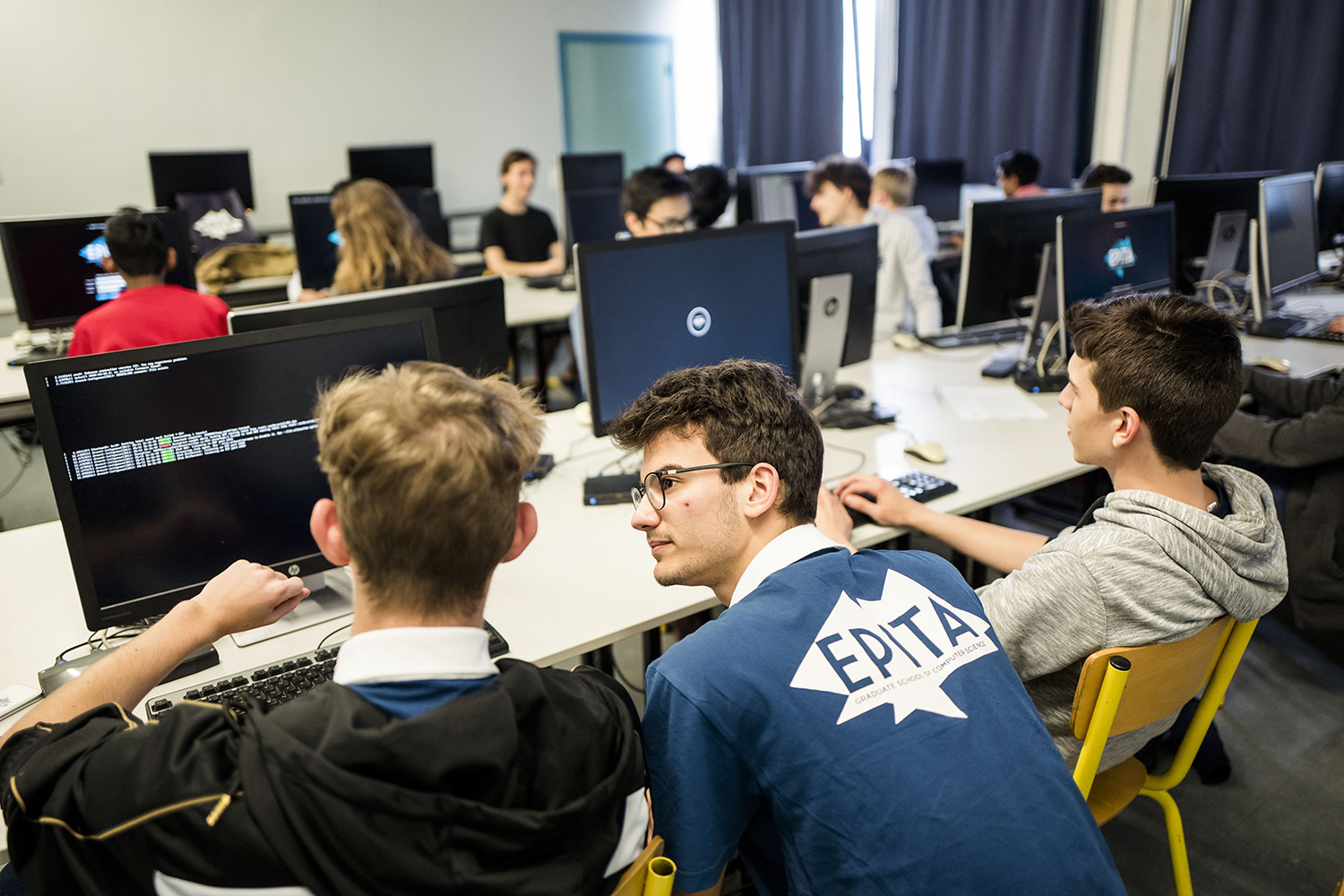 General and specialized courses
Personalized educational support
Learning by doing: the project approach
A professional oriented training for future company executives
Research professors from our research laboratory "LRE", our innovation laboratory "Metalab" and business contributors
Close collaboration between the host company and EPITA
An international focus
The benefits of apprenticeship
A genuine professional experience
Personalized educational support.
Courses taught by research professors from our "LRE" research laboratory, our "Metalab" innovation laboratory and business contributors.
General and specialized courses.
Three good reasons to choose EPITA's apprenticeship program
Master the technologies relevant to today's business issues.
Understand the technological challenges and the complexity of the relationship between information technology and business.
Fulfill your passion in computer science, while gaining immediate access to a promising career in a company.
EPITA apprenticeship salary scale
AGE OF APPRENTICE
CONTRAT YEAR
1st year
2nd year
3rd year
From 18 to 20 yrs
43% *
51% *
67% *
From 21 to 25 yrs
53% *
61% *
78% *
26+ yrs
100% *
100% *
100% *
Minimum wage, expressed as a percentage of the SMIC (minimum wage), or the SMC (Salaire Minimum Conventionnel) if it is more favorable. There are no social contributions for an apprentice, neither CSG nor CRDS.
* the percentage indicated corresponds to the percentage of the SMIC of the apprentice according to his/her age and year of study
Apprenticeship
is for
Students who have or in the process of obtaining a diploma at a scientific baccalaureate +2, 3, 4 or 5 level
Under 29 years of age on the date the apprenticeship contract begins.
French, or from a national of one of the European Union countries or a legal resident.