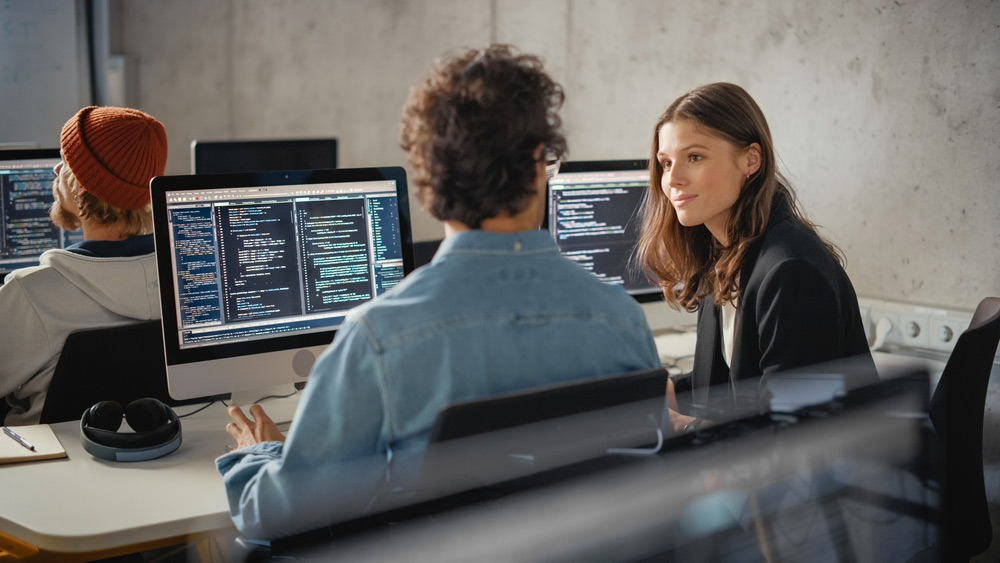 Intelligent mobile systems (exploration robots, airplanes, automobiles, etc.) are in the midst of a revolution thanks to the tremendous progress in embedded computing. These innovative systems and the new information they provide open up new industrial, scientific and environmental perspectives.
Ongoing research, spotlight on the Kraken project
Discovering the underwater world from the surface with a catamaran-robot
Underwater cartography allows to address the study of the seabed in order to improve the understanding of biodiversity and geomorphology. Research professors from the Exploration Robotics research team are currently working on a new solution for mapping shallow waters, such as mountain lakes or coastal areas. To do this, they are developing tools for acquiring underwater images, which will then be analyzed by research organizations. The first step of this multi-year project is to succeed in mapping the seabed from the surface with a portable catamaran named Kraken.
Areas of expertise
Exploration robotics: automatic acquisition of data in the field by heterogeneous robotic systems.
Close-up remote sensing: enhancement of geo-spatialized data by thematic algorithms.
Multi-environment acquisition systems: aerial, terrestrial, surface and underwater drones and custom sensors.
Some major projects
Very high resolution underwater mapping at shallow depths by underwater micro-robots.
Low altitude thematic aerial mapping from flying drones.
Command of very high resolution 3D geolocalized information, a major issue for many economic and scientific actors.
International competitions in robotics exploration (European Robotics League)
High-tech collaborations
Laboratoire en Sciences et Technologies de l'Information Géographique (LaSTIG, IGN/UPEM)
EXPLORE Team (LIRMM)
Team news
RESEARCH: EPITA'S SEAL TEAM EXPLORES THE WORLD WITH COMPUTERS