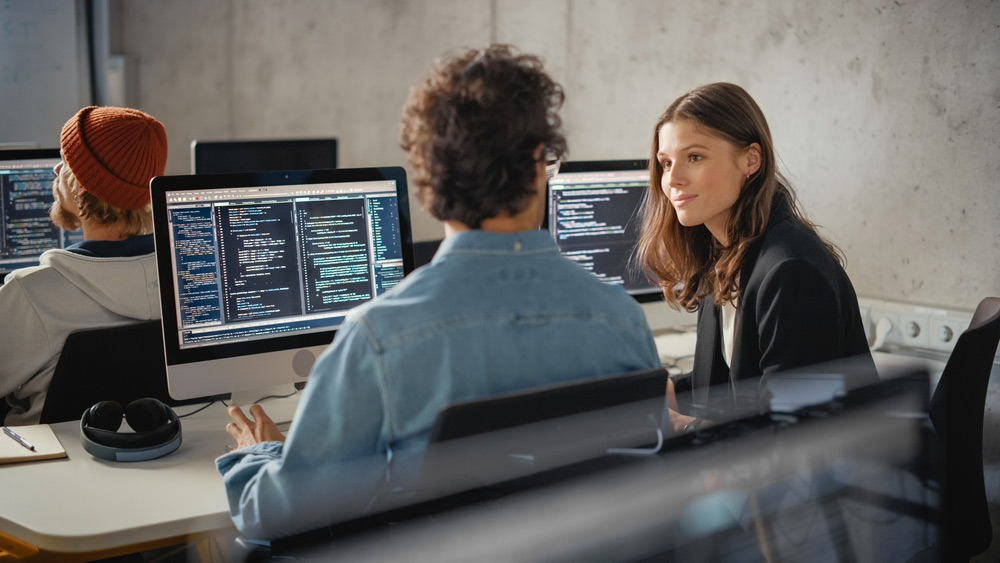 Deeply transforming companies and society, digital projects must offer scalable, high-performance, secure, collaborative and user-friendly services while dealing with mobility, Big Data, cloud computing and new natural interfaces (textual, visual, vocal, physical).
Areas of expertise
Design Thinking:
User research using co-design methods.
Service-oriented architectures and microservices.
Web and mobile development.
DevOps:
Short deployment cycles.
High-tech collaborations
Schneider Electric, CNRS, Cartier, ERDF…
Some major projects
ZEUS: a web application for booking rooms and managing student and teacher timetables on the Villejuif and Le Kremlin-Bicêtre campuses.
Epilife: mobile application (Android and iOS) to access one's time schedule from anywhere.
ERDF: Web application for intelligent energy management as part of the IssyGrid project.