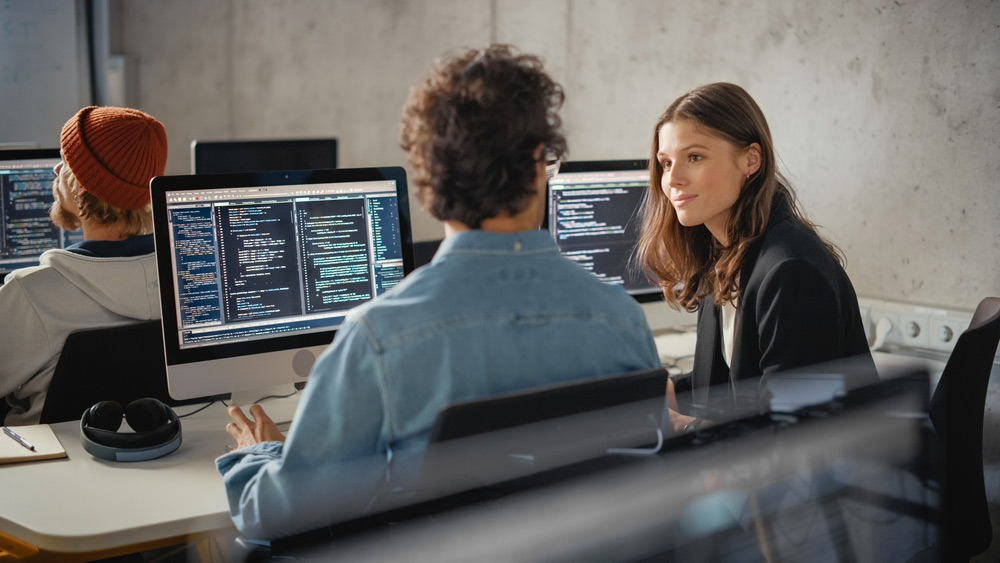 The Master of Science in Artificial Intelligence for Marketing Strategy (MSc AIMS) program is a joint degree between EPITA, an engineering school and EM Normandie, a business school.
The program equips students with AI skills to apply technology to enhance an organization's marketing strategies and decision-making process.
Accredited by the Conférence des Grandes Écoles (CGE), this program is offered entirely in English.
Graduates of MSc AIMS will be able to utilize artificial intelligence techniques and tools to:
improve consumer engagement experience by creating relevant client profiles based on KYC (Know Your Customer) concepts;
monitor and analyze a variety of communication channels, such as social media, and assist in the understanding of the market's perception of a brand;
provide companies with relevant, timely and precise customer service and social media interaction;
optimize the marketing content in order to boost the visibility of the companies and drive traffic to brands' websites;
and exploit computer vision to revolutionize the visual engagement strategy.
Program
Structure
The program consist of 12 months of classes and a 6-month internship at the end of the studies in a French or international company. To obtain their degree, students must acquire 120 ECTS (European Credits Transfer Systems) over the 18-month period and the French A2 level.
Semester 1 (S1)
Semester 2 (S2)
Semester 3 (S3)
Semester 4 (S4)
30 ECTS
30 ETCS
30 ECTS
30 ECTS
12 Months
 6 Months

On-campus classes
Include a week's learning experience in Dublin
Part of the program delivered at EPITA while the other part at the campus of EM Normandie in Paris

In company
This semester lays a sound foundation of technical and marketing skills for students regardless of their academic background. Students will take French language classes and cultural integration courses so as to manage well cultural shock and acquire a better understanding of French culture.
The semester consists of 240 hours of classes.
Teaching Unit 1 – Technical Foundation
Data Privacy by Design
Introduction to Python
Python & Mathematics for Data Science
Boot Camp
Technical Warm-up
Teaching Unit 2 – Cultural Integration
Cultural Integration Workshop
General French (All levels)
Teaching Unit 3 – Foundation in Marketing
Strategic Marketing Principles
Operational Marketing Concepts
Teaching Unit 4 – Management & Soft Skills
Communication for Leaders
Managing Artificial Intelligence
Working in a Multicultural Environment
*The course list is subject to change.
This semester introduces students the concepts and essential tools of data science and digital marketing to prepare them for specializations in the coming semester. Students will have the opportunity to gain an enriching international and professional experience by participating in a week-long learning trip to visit companies located in Dublin (e.g. SAP, Oracle, consultants, start-ups which specialize in artificial intelligence on the Dublin campus of EM Normandie).
The semester consists of 240 hours of classes.
Teaching Unit 1 – Management & Soft Skills
Learning Trip to Dublin
Career Project Elaboration
Designing Responsible Artificial Intelligence
Project Management Principles
General French (All levels)
Teaching Unit 2 – Data Science
Data Reporting & Visualization
Digital Transformation
Introduction to Deep Learning
Introduction to Machine Learning
Knowledge Representation & AI History
Teaching Unit 3 – Digital Marketing
Customer Relationship Management (CRM)
Digital Marketing Analytics (SEA/SEO)
Introduction to User Experience
Social Media Strategy
*The course list is subject to change.
This semester allows students to formulate marketing strategies with innovative artificial intelligence tools by combining the technical and marketing skills acquired in the first semester with the knowledge of data science and digital marketing developed in the second semester. Student will have to finish an end-of-program project and a dissertation before taking an internship in the last semester.
This semester consists of 240 hours of classes.
Teaching Unit 1 – Applications of Artificial Intelligence
Recommender System
Computer Vision & Image Analysis
Natural Language Processing Applications
Ethical Development of AI Applications
Disruptive Technology in Business
Teaching Unit 2 – Artificial Intelligence for Marketing
AI for Customer Relationship Management (CRM)
Artificial Intelligence in UE and Bots Implementation
Gamification, Augmented reality & Virtual reality Workshop using AI
Data Driven Marketing & Advertising
Teaching Unit 3 – Management & Soft Skills
General French (All levels)
Research Methodology
End of Program Project
Dissertation
*The course list is subject to change.
Semester 4 (S4) – Internship
The last semester is a compulsory 6-month internship and is the capstone to the MSc Artificial Intelligence for Marketing Strategy program. Students will acquire technical business experience, enriched by working in different social and cultural environments, facilitating their future professional integration. It is necessary for the internship to be part of an industrial or research project. The well-defined role of the student must include active participation in all stages of analysis and design cycles. Business startup projects can be accepted under certain conditions. Students of our MSc AIMS program are paid between €1,000 and €1,500 per month during their internships.
As students need to provide an official A2 level attestation in French in the end of their program, EPITA organizes TFI (Test de Français International) sessions during the fourth semester. In order to prepare them to the particularities of this exam, the students will be offered a 10 hours preparation course.
What jobs can the MSc Artificial Intelligence for Marketing Strategy lead to?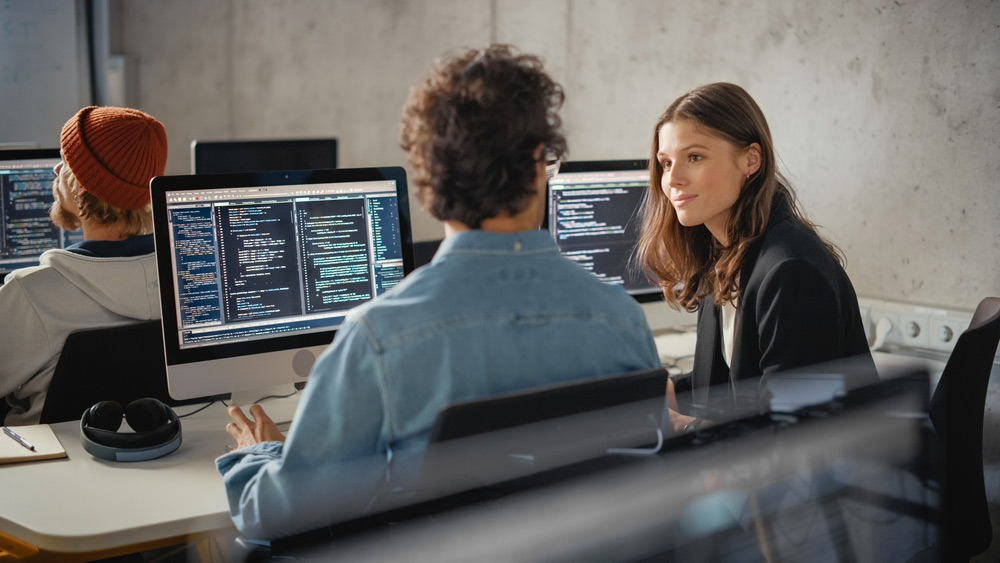 Data Enabler
Data Visualization Consultant
Marketing Data Analyst
Customer Intelligence Manager
E-marketer
Operational researcher
Business Intelligence Consultant
Data Manager
Data Analyst
Data Strategist
Data Planner
Marketing Scientist
Big Data Consultant
Data Scientist
Marketing Strategist
Expert/Analyst in marketing analysis/marketing/research/CRM/credit analysis
Business Data Analyst
Entrepreneur
You wish to Study at EPITA?