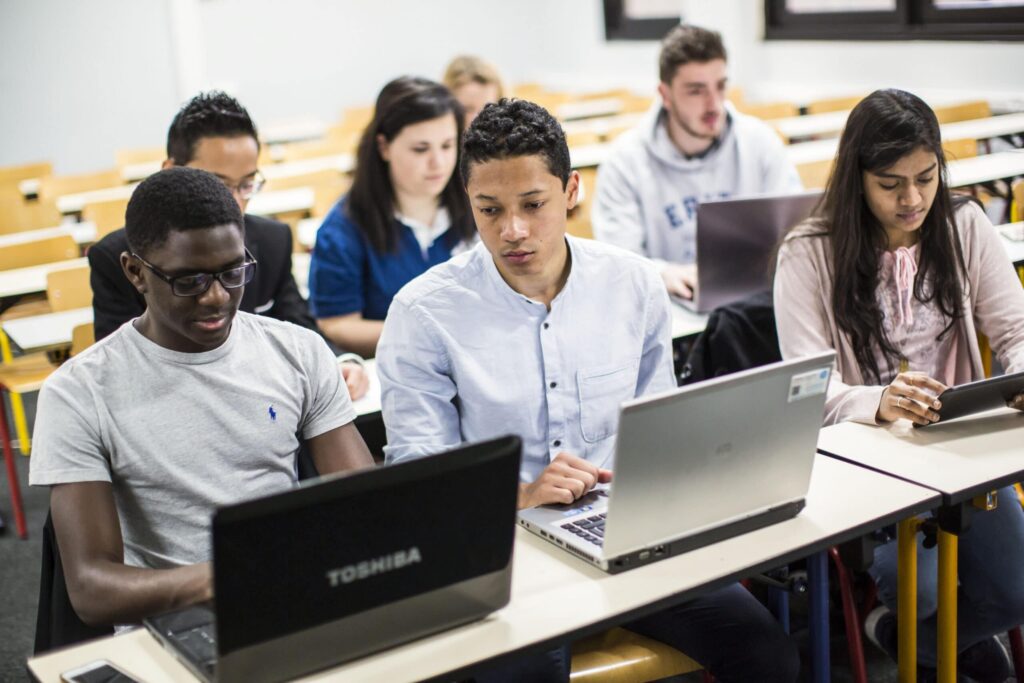 The summer program is aimed at promoting interest in scientific knowledge, technology, culture and French language, in international students over 18 years of age who wish to have a first experience abroad, especially in France.
Each year, the program covers the first three weeks of July and features a learning pace of around 65 hours of academic and cultural activities on weekdays.
Overview
This program offers courses taught entirely in English by professors who are experts in the field of information and communications technology. Students live a French-style university experience in a completely international environment through a range of courses, workshops and activities led by experienced teachers. At the end of the course, students will be awarded 6 ECTS credits and a certificate.
The summer program is offered to international students coming or not from our partner universities. This program seeks to generate instances of vocational training. No programming knowledge is required to integrate the scientific courses.
Create animated mangas with artificial intelligence & image processing.
Course Overview
This program aims at building AI models that automate image processing and generate art work. A hands-on program to take students from zero to a working level!
Course Objectives
With the expertise of our team, you will learn how to create animated mangas with artificial intelligence and image processing.
This program is developed in cooperation with experts specialized in artificial intelligence from AXI Technologies.

Discover Modern IT Trends through Internet of things & Virtual Reality.
Course Overview
This program aims at discovering modern IT trends through internet of things and virtual reality. At the end of this training, students will be able to create an escape game and a connected greenhouse.
Course Objectives
With the experience of our team, you will learn how to create virtual reality applications, make electronic circuits and build a connected object.
French Language & Culture
Learn French & Discover the Parisian Lifestyle
Course Overview
This program aims at improving your French level while enjoying a unique French experience.
Course Objectives
Designed for students willing to improve their level of French during the summer, this program led by native French speaking professors will help you master the basics of the French language as they focus on original thematic with cultural and linguistic aspects.
Students will strengthen their oral and written language skills while discovering French culture and the Parisian lifestyle.
This course is developped in collaboration with the French Language Center (French by EPITA).
Calendar
SUMMER program
Starts on
Ends on
Summer Program 2023
July 3
July 21
Admission & Registration Process
January 15
May 31
Certificate & Transcripts delivery
July 21
July 30
Orientation Day*
July 3
*Students are encouraged to plan their arrival for the morning of Monday, July 3, 2023. The orientation day will take place in the early afternoon.
Students needing a visa to come to France must apply before April 15. An admission response is given within 3 to 5 working days after the date of submission of the application by the student. The International Relations Department issues a letter of admission, which allows the student to apply for a French visa.
To confirm the registration by May 31, the application process should ideally be completed by the student before May 15.
Customized programs
More programs can be offered upon request:
Mobility & Virtual Reality
Artificial Intelligence
Big Data
Video Game Development
Please contact [email protected] for more information and customized programs.
You wish to Study at EPITA?