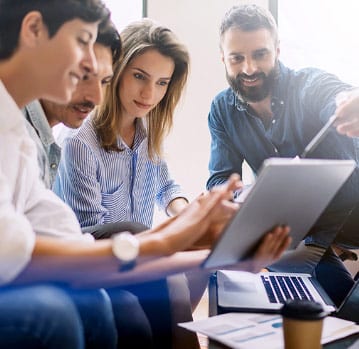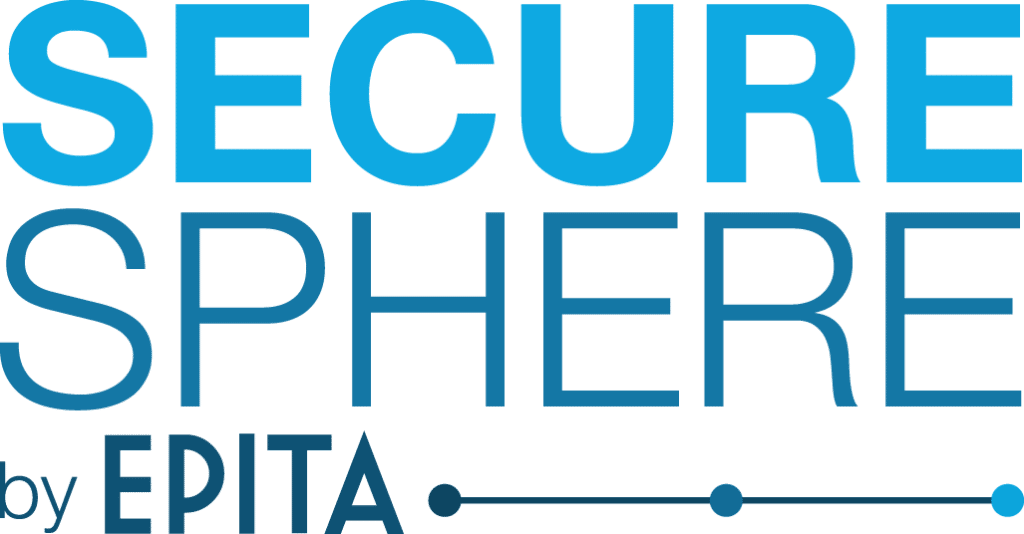 SECURESPHERE is your professional training partner in the digital and cybersecurity sectors
The field of security and digital technology is in constant evolution. Having employees with rare and coveted skills in cybersecurity and other IT fields is a real asset and a competitive advantage.
SECURESPHERE, EPITA's Executive Education program, was created in 2014 to enable companies to enhance the skills of their employees in these areas and to provide a complementary response to their initial training. It designs specific training on demand and offers, by catalogue, training courses that meet the challenges of companies and administrations and enable their employees to reveal their talents.  As a major player in the market for professional development, it provides an immediate response to the shortage of desirable profiles.
1 – An expertise to serve all aspirations
SECURESPHERE Executive Education offers training courses for professionals who want to update their skills, acquire new ones in a specific area or take part in a broader retraining program.
Its expertise enables it to provide a training offer tailored to the professions and levels of responsibility of employees and senior managers.
2 – Rhythms and formats adapted to companies' expectations
Training is carried out via lectures, courses, workshops or demonstrations. It is structured in modules ranging from two hours to several days or months.
The training courses introduce new learning models by mixing face-to-face teaching with distance learning for a more effective support of both trainees and companies.
3 – Short courses for targeted skills
SECURESPHERE Executive Education responds to the constant evolution of digital technologies and offers courses that are perfectly suited to the specific needs of trainees, companies and professional activities.
These short courses provide complementary skills for immediate operational results.
4 – Long-term training to bring out new talent
The reskilling and upskilling of employees in emerging and in-demand professions provides, in parallel with recruitment, a relevant solution to companies' needs for new skills.
In order to train for these new professions, SECURESPHERE and EPITA have designed long diploma programs that are particularly attractive to future graduates and their companies.
THE RATIONALE
The technological and educational expertise of an engineering school for the benefit of companies
The academic excellence of EPITA has been at the service of companies through SECURESPHERE for almost 10 years.
From the identification of needs to the design of theoretical and practical content, SECURESPHERE Executive Education assists companies and provides them with an adapted, concrete and operational solution.
Immersive teaching methods to guarantee the acquisition of operational skills
A teaching method that favors interactivity and real-life situations for applied results that correspond to today's managerial, behavioral, technological and regulatory challenges..
Learners thus become active participants in their own training.
Trainers with a dual expertise
The training courses are dispensed by professionals in the field who all have dual expertise. Specialists in their professional field, they also have pedagogic skills that have been praised by our clients.
Validation of skills and delivery of an AAC certificate from EPITA
For short or tailor-made programs, a situational test at the end of the course evaluates the acquired skills enabling an AACE (Attestation d'Acquisition de Compétences de l'EPITA) to be obtained. The long programs lead to the award of a diploma.
A privileged place at the heart of the Cyber Campus
The Cyber Campus, a true flagship of cybersecurity, brings together the main national and international players in this field. It brings together companies, government departments and research institutes, and SECURESPHERE has its own dedicated training area.
This exclusive environment gives a unique access to the rarest skills of the 160 players gathered at La Défense to constitute a great cyber community. The Cyber Campus is not the only place where SECURESPHERE, EPITA's Executive Education program, operates. The trainers work all around France to provide specific solutions for everyone.