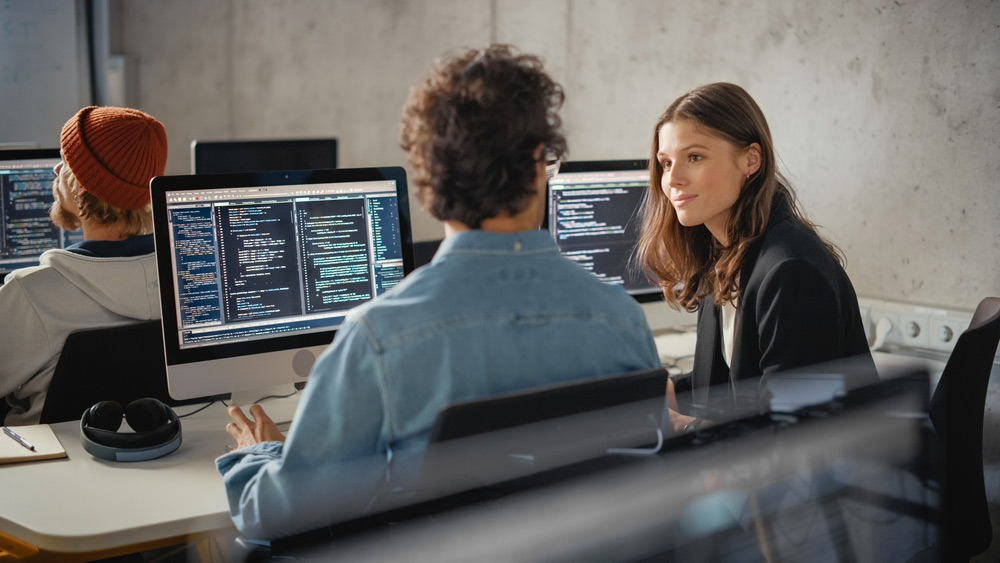 Used with the cryptocurrency Bitcoin, the blockchain system records and verifies all interactions between its users while allowing them to potentially preserve their anonymity and access transaction history.
A revolution comparable to the advent of the Internet that will change the economy as we know it provided that we have engineers capable of implementing it. Graduates from the EPITA, trained in architecture and technical infrastructures, as well as in the software of large information systems, are ready to respond.
#blockchain #crypto #bitcoin #fintech
Training
EPITA offers a variety of courses to train experts in finance, blockchain and e-money.
Engineering Master's Degree – Specialization Major "Telecommunications" (TCOM)
Engineering Master's Degree – Specialization minor "Finance"
L'EPITA recognized in the field of fintech
FORBES
The magazine Forbes features a former student of the school in its selection of "French personalities who move the blockchain": Ivan de Lastours, the head of Blockchain at Bpifrance (Banque publique d'Investissement).
Our other fields of expertise
ARTIFICIAL INTELLIGENCE, MACHINE LEARNING AND BIG DATA
FINTECH & BLOCKCHAIN
IoT & ROBOTICS