Maker Space : A place for creation, innovation and collaboration
Inaugurated in 2022 by the ATELIER student association and the school's directorate, the Maker Space, or FabLab, is a place to meet, collaborate and create, to benefit from advice and expertise, to find answers to questions and overcome technical challenges.
Located in the 7 EPITA campuses, they are accessible to all students, administrators, professors and incubated start-ups. This is the place where they will be able to imagine, design and prototype the services of the future.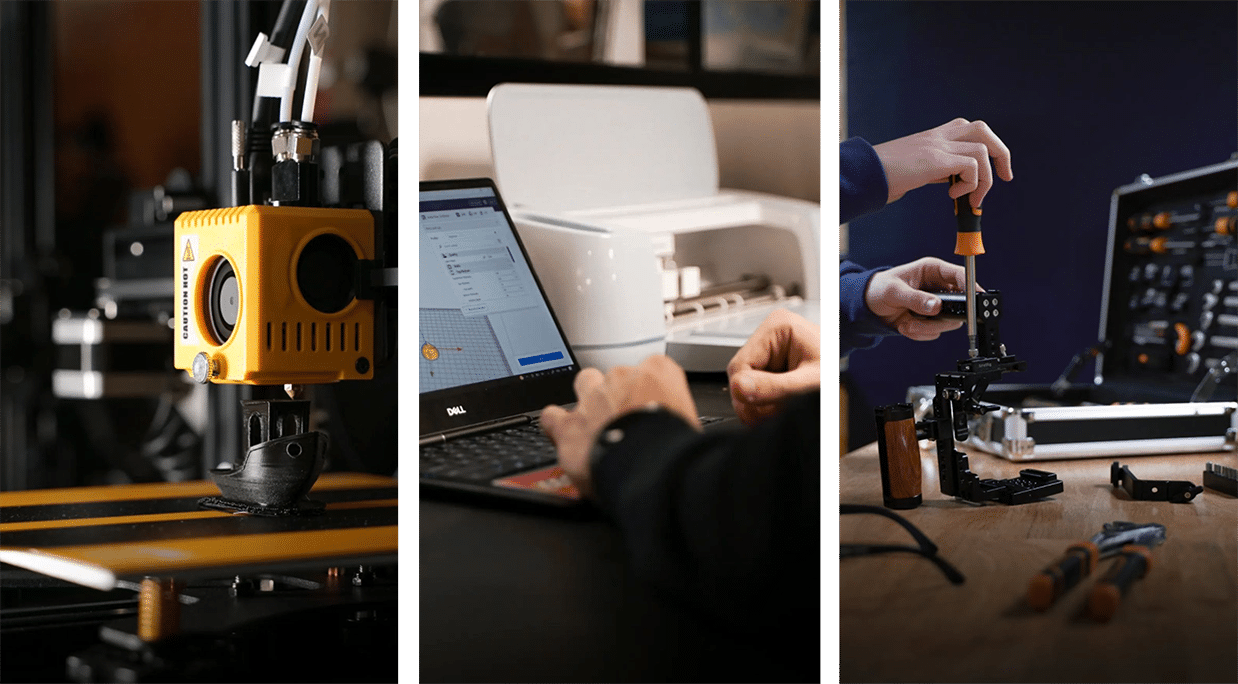 The Maker Space includes 4 areas: a digital kiosk, a mechanical kiosk, an electronic kiosk and a test bench area. They are equipped with numerous traditional and digital machines: 3D printers, prototyping tools, design software, CNC milling machines, etc.
It is set to become a central place in the campus and in the training approach, encouraging innovation and inspiring our students to push back the limits of their imagination in the context of their educational and entrepreneurial projects.