Digital learning at EPITA engineering school of Computer Science
The school offers its computer engineering students digital courses accessible on computers, tablets and mobiles, for scientific subjects such as Mathematics and Physics, as well as for computer science courses such as Algorithms and Programming. After graduation, they can also continue to learn throughout their careers through the 100% online IONISx platform.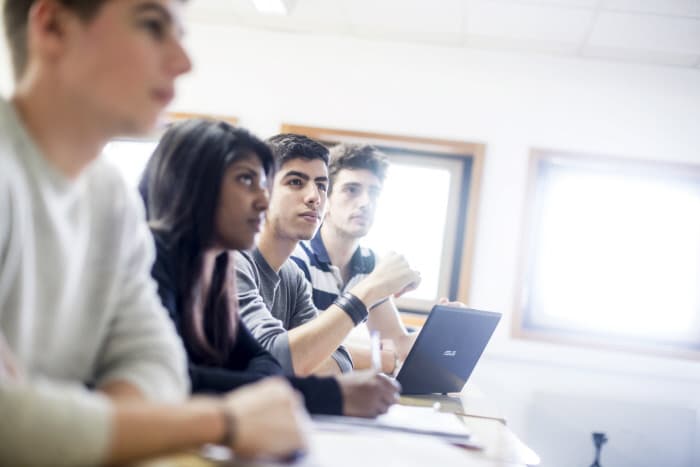 The IONIS Group's educational innovations at the service of EPITA students
In the field of training and higher education, especially in a computer science engineering school, innovation is an obligation. Because the relationship to knowledge, space, time, technology, communication as well as with others is undergoing radical change, the IONIS group and EPITA have always implemented numerous innovative approaches, such as project-based teaching, immersion in the workplace and cross-disciplinary teaching, which enable our students to become key players in the future economy.
Flipped classes at EPITA
At EPITA, flipped teaching represents an important lever for empowering engineering students, competing with the major American or British universities, where reading between lectures allows students to better understand the teacher's presentations and to participate in the discussion. Digital flipped classes, in which theory is studied and evaluated before tutorial sessions on digital media, follow the same principle. This results in more autonomous students and enhanced face-to-face exchanges.
The digital course platform allows the school's teachers to optimize the support of their students in the classroom. Real-time information on the progress and understanding of each student makes it possible to teach as closely as possible to the needs of the group and of each individual.
Using technology for education
Since 2013, the IONIS Group has been investing in a pioneering educational framework dedicated to digital education: IONISx. With the invention of MiMo (micro-modules), IONISx has created a format that structures and harmonizes the group's digital content, encouraging exchanges and combinations of content between schools and disciplines. In concrete terms, these MiMo, of which there are already more than 1,000, consist of small learning units that help to assimilate a key notion. They are composed of video sequences, summary sheets, additional resources and exercises. This enables an accurate evaluation or self-assessment of the concept and skills to be acquired by the trainee.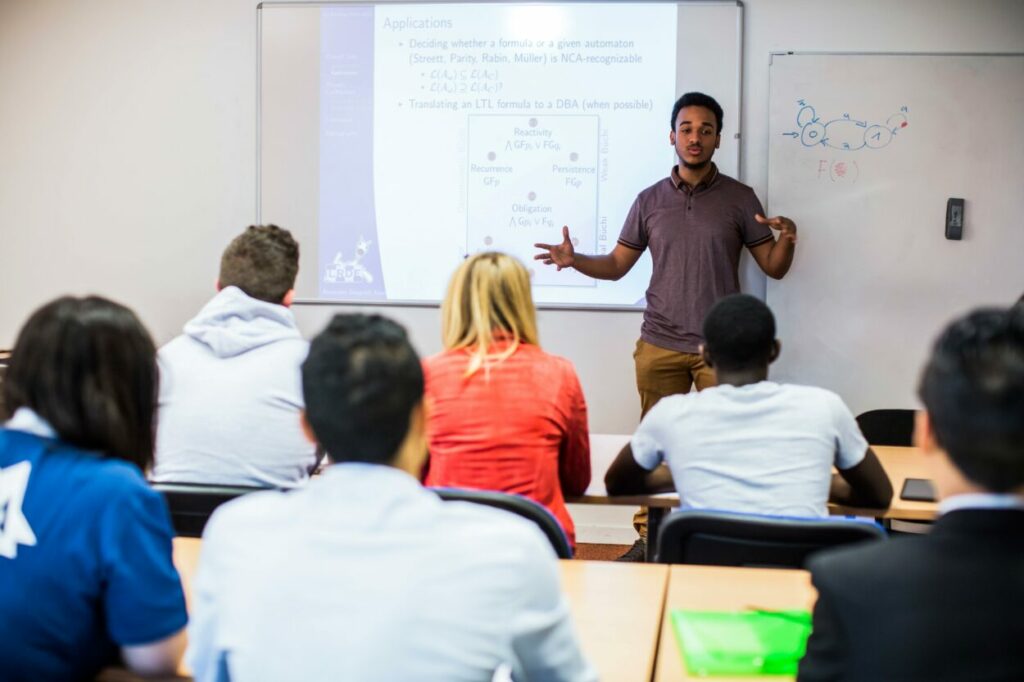 A lifetime education program for EPITA's former students
Through the IONISx digital learning platform, the IONIS Group supports EPITA engineers throughout their careers. Given the importance of continuous learning in a professional life dedicated to new technologies, this choice makes sense. EPITA alumni will be able to use the digital courses offered to obtain new certifications, acquire new skills and develop their careers..