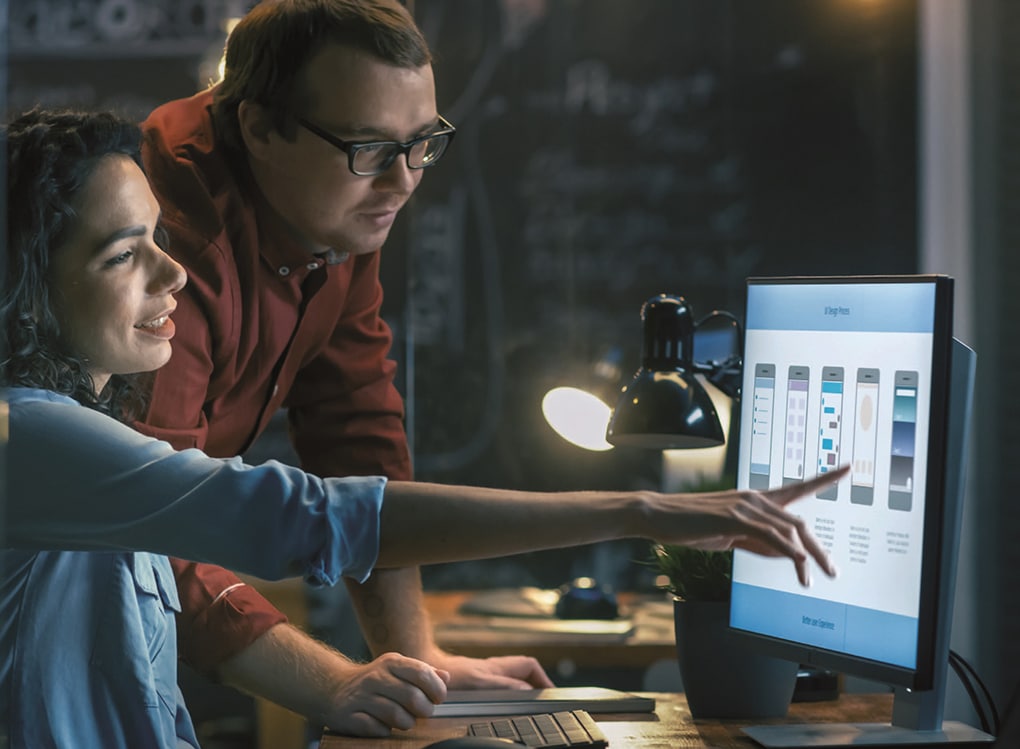 Digital technology plays an ever increasing role in our daily personal and professional lives making it essential for companies to undergo a digital transformation.
New models, user experience, ergonomics, interfaces, connectivity, cloud, hyper-scalers, cloud providers, are mastered by the future engineers of the SIGL, GITM and MTI majors.
#digitaltransformation #applications #web #uxdesign #userexperience
En vrai, Digital transformation and new usages deciphered by EPITA
Training
EPITA offers a variety of training programs to train experts in digital transformation, new usages and innovation, including an Engineering Master's Degree, an apprenticeship leading to an Expert Level diploma, a Master of Science and continuous professional education.
Examples of students' projects and success stories
Open source Innovation and Communication Project (PLIC): "SmartPick", a food application guide that allows consumers to best select products that match their dietary needs.
2018 Final Year Project: "Clockear", a connected earplug that allows its user to wake up without disturbing his or her partner and to analyze his or her sleep cycles.
EPITA recognized in the field of new digital applications
ARTIFICIAL INTELLIGENCE MACHINE LEARNING AND BIG DATA
FINTECH & BLOCKCHAIN
IoT & ROBOTICS