Having graduated from the Master of Science Computer Science – Innovative Information Systems Management program of EPITA for two years, Nisha NAIR is now enjoying her career as Customer Experience Program Manager at Ubisoft, an international French video gaming company with offices in more than 50 countries. How has she landed the job? Find out more below!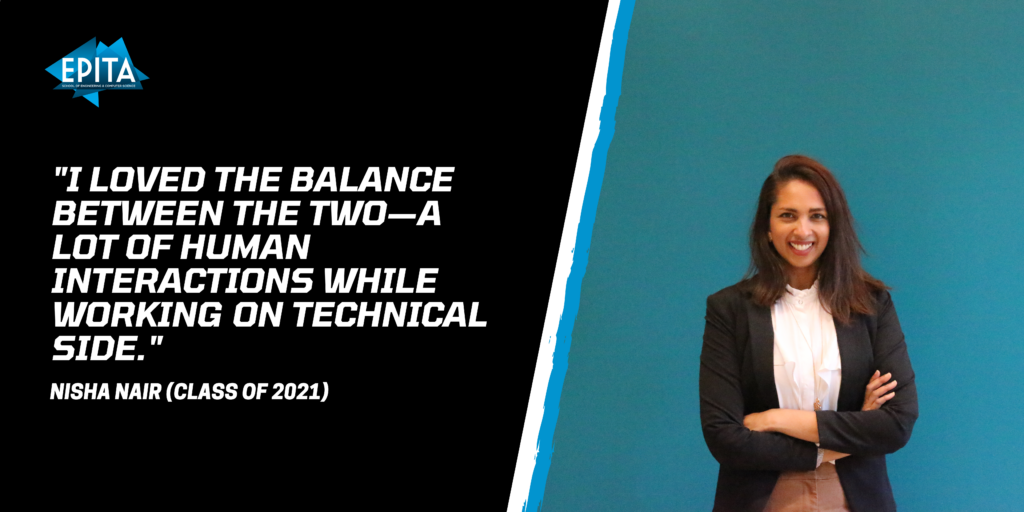 What brings you to Paris?
I have been in Paris for 10 years now. I came here with my husband, who worked as an international consultant. This meant moving states and countries every 1-2 years. That was how we landed in Paris. We were supposed to stay here for a short period of time, say 2 years, but then the project kept extending and by then I had started learning French, made many friends and fallen in love with Paris. We finally decided to find a permanent job here and settle down.
Why did you choose your degree?
I could not work for years since I was on dependent visa in different countries. However, France lets dependent Visa holders to work. I attended a couple of job interviews but was rejected because of a big career break after my first job. My spirit and confidence got dampened. I have an IT background and did the Bachelor in Computer Applications. I had two years of work experience in Infosys Technologies in Bangalore of India, which is an IT service provider. However, things change quickly in IT. You always have to be up to date with the latest in technology and keep enhancing your skills and taking certifications. The only solution for me was to restart from the beginning. I decided to reboot my system and get a Master's degree and that's how EPITA happened.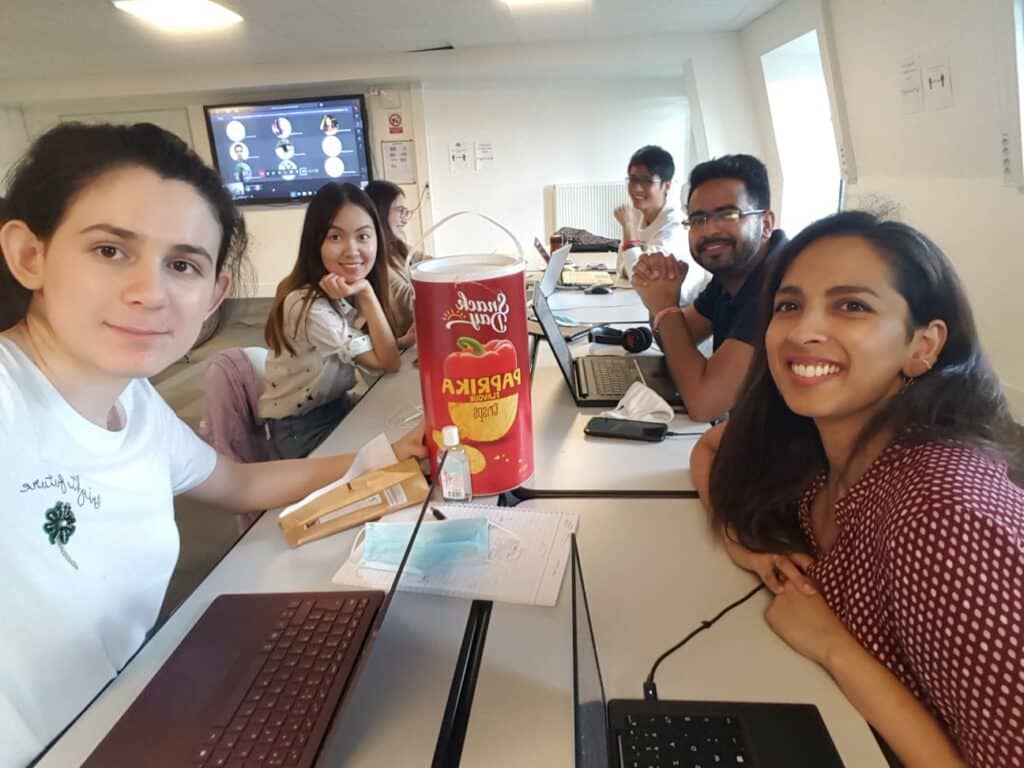 Why did you choose to study at EPITA?
I had applied to five Grandes Écoles. Two rejected me right away due to age restrictions. I got admitted to three programs, of which EPITA was one. EPITA has a good name in the French job market, and it is one of the top IT engineering schools. So, as per everyone's recommendation, I decided to go with it and had an interview with the then Director of International Programs Mr. Rabih HADDAD.
I initially opted for a specialization in Data Science & Analytics thinking it will help me find a job easily. Rabih asked me if I was ready to dive back deep into student life with assignments, projects, and exam, especially with a daughter and family and after a long hiatus. I knew this was my last chance and I promised him I would give it my all. He looked at me for a few seconds and said he would give me an offer. It was such a relief!
We then discussed a bit more about my previous job and background. After listening to me, he suggested I reconsider about changing to another specialization Information Systems Management (ISM), especially with my previous background and having already lived in Paris for a while and speaking intermediary level of French. At that time, I rejected changing my specialization and he admitted me into the Data Science & Analytics specialization. However, that evening I spent a considerable amount of time researching about ISM which made me realize it was a better fit for me. The next morning, I emailed the International Programs to ask for a change of specialization. They accepted my request. And that's how it all began.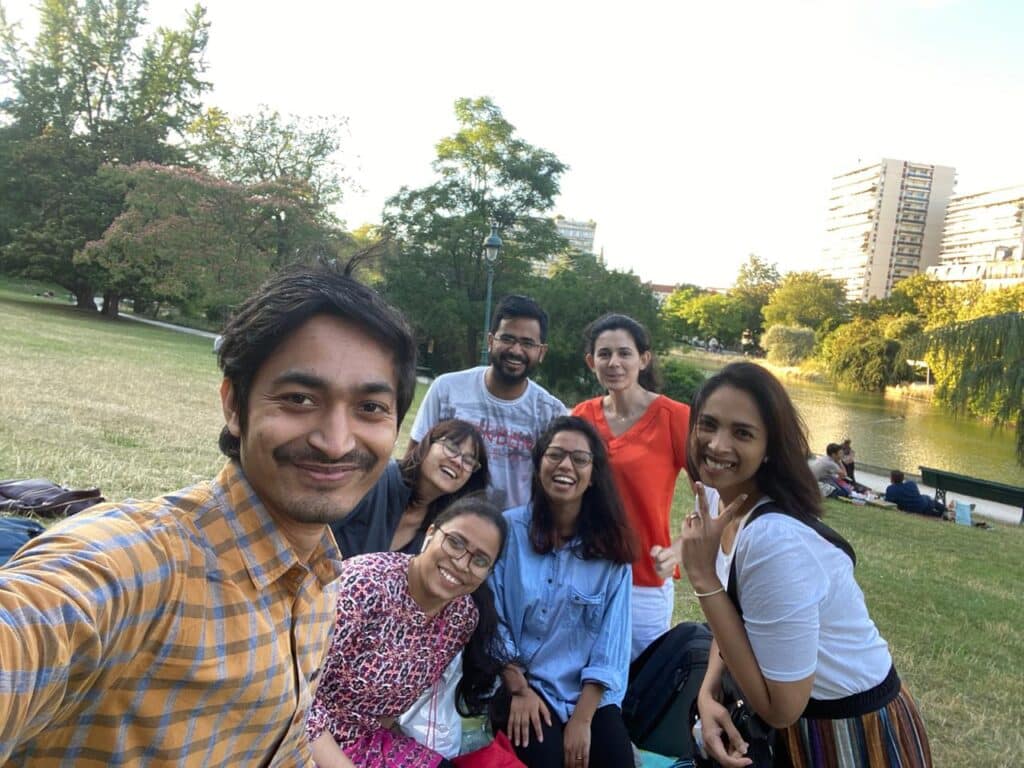 What courses did you enjoy the most?
I am a people's person. I enjoy talking to people, and I am a good listener. ISM has a good balance of technical functional subjects. It involves a lot of interactions with people and management. It also requires a lot of people skills. For me that was a plus point. I especially enjoyed subjects like Change Management. It was interesting to understand the psychology of not only the company but also its employees. I enjoyed analyzing and identifying what went wrong and looking for solutions to resolve them.
I also thoroughly enjoyed other subjects like CRM, Project management and agile workshop and the 9-month end-of-studies Project for Research and Innovation (PRI). I had to lead and manage a team of five people and act as the project manager. It was difficult yet fun and gave me a first glimpse into a life as a manager and meeting deadlines. I managed the team, worked on the project, and also submitted monthly reports to my professors and our project sponsor.
We had to do a lot of PowerPoint presentations. I enjoyed being in the limelight, being able to communicate and voicing my opinions and brainstorm with others, rather than doing a technical desk job and coding on my laptop. I loved the balance between the two—a lot of human interactions while working on technical stuff. It seemed like the perfect balance for me.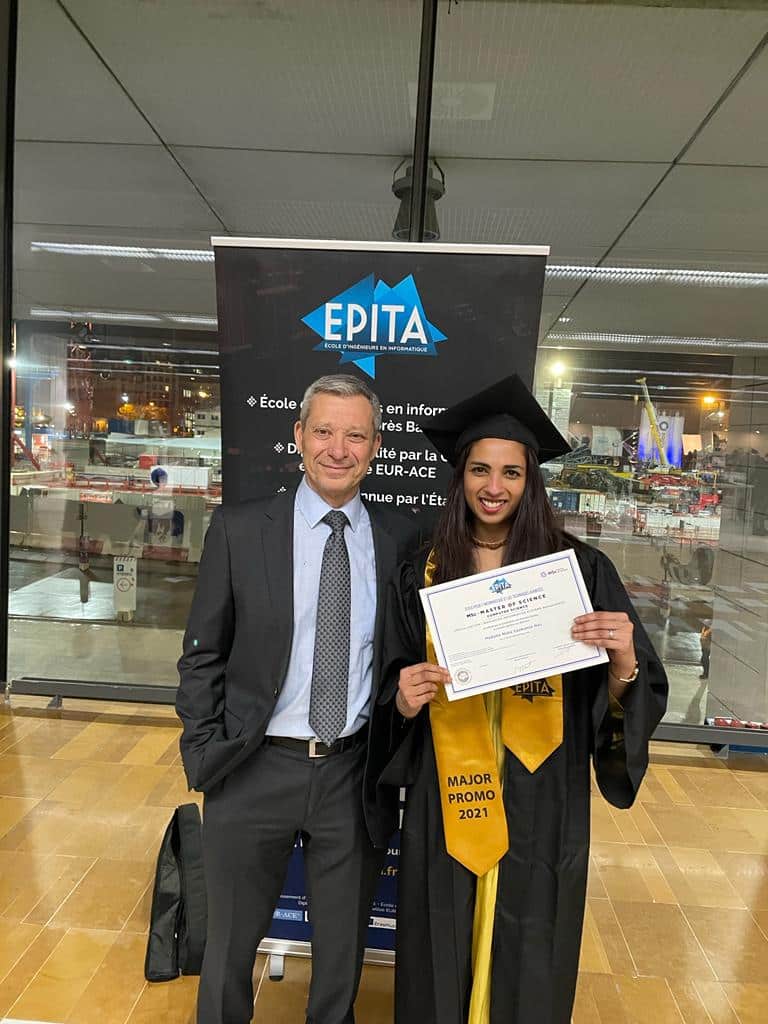 How does your study relate to your career?
A lot of subjects helped me gain enough knowledge to secure an internship and land a permanent job ("CDI" in French). One example is "Agile workshop" hosted by Mr. Olivier Berthet. I used Waterfall before. It was the first time I heard about Agile. I learnt how to apply the Agile methodology to doing a project, which was very interesting and helpful.
Another example is the "Communication for Leaders" taught by Mr. Bill MANOS, where we learnt to write emails, create LinkedIn profiles etc. We also had a fantastic course on CRM and have hands-on experience in using a great CRM tool called Oodo.
All these courses along with the Change Management course helped me land my internship in Ubisoft, an international French video gaming company. The company is multicultural with offices in more than countries, and the work culture is very cool.
What was your internship?
I joined Ubisoft as a Business Analyst Assistant to the senior business IT CRM. The role was in the CRM IT team. At the time I joined, the CRM Operations team were migrating from the old CRM (Adobe Campaigns) to the new one, called Salesforce Marketing Cloud (SFMC). There was a lot of Change Management involved due to resistance from the CRM Operations to learn a new tool. The Senior Business Analyst and the team were having a hard time coping with everything which is why they hired me to support and help transition successfully to SFMC.
They were very transparent with me right from the beginning. They would not be able to offer me a CDI and my role would end after 6 months due to budget restrictions. Nevertheless, for me, it was a great opportunity to learn and do my internship in one of the leading video gaming giants and to be able to work in a multicultural environment. Completing my internship was also important to acquire my International Master's degree especially during the pandemic crisis.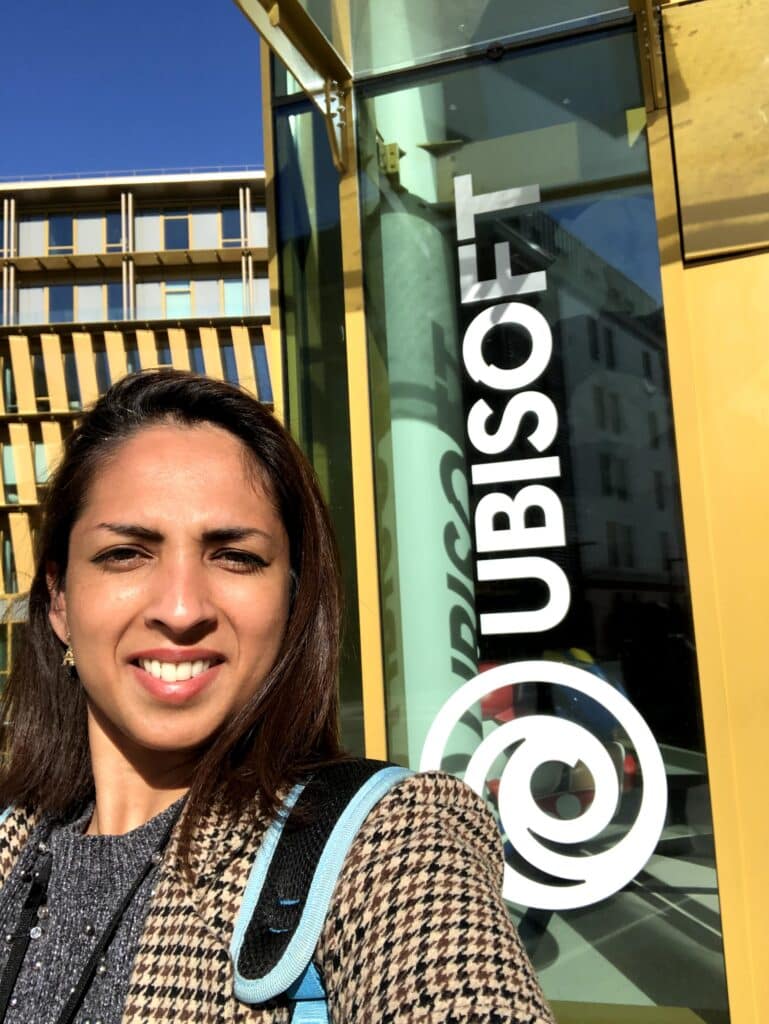 Ubisoft is a video game company. Do you have play video games yourself? Do you need that for working in Ubisoft?
I was transparent during my interview. I told them that I was not a gamer. However, heeding my professor's advice, I did a lot of research before my interview. I looked into the most recent profits made by the company, the awards and the recognition it obtained in the past few years etc. I also went to YouTube and watched Ubisoft game trailers, the comments received, their bestselling game, which game flopped, Ubisoft competitors etc. I also studied and prepared for not just my role, but also about the company's CEO and their work culture. I prepared a document with all this information and went through it regularly until the day of my interview. The thorough preparation paid off.
Are you now still working for Ubisoft? If yes, what is your job role now?
Surprise… Yes, I am! But I have changed my team and role. I am now working as a Customer Experience Program Manager under the Global Publishing Team. During my internship, I worked really hard, ensured my contributions were valuable and I made my presence known even as an intern. I did this despite knowing I will not be offered a CDI at the end of 6 months. I also kept in touch with the HR who had interviewed me for the internship and made it clear that I was looking forward to being a permanent part of this company.
Because of my hard work and fate, my internship got extended to a short-term job contract ("CDD" in French). During my CDD, another Ubisoft HR contacted me hearing good reviews from previous team. She invited me to apply for a CDI in my current team. I still had to go through three sets of interviews—written technical interview, interview with my future (now current) manager, and final interview with the director of the team. I finally got through!
What is your favorite memory from studying at EPITA?
I have so many great memories. We were a group of only 13 students in the ISM specialization, but we were pretty tight knit. We collaborated on a lot of projects together. Some of my best memories are from the Integration Week. It was such a fun experience and much needed as an ice breaker. It helped us to create bonds between each other. Another good memory that comes to mind was during a CRM project presentation, where we had to form teams of 4 and role-play. We not only had a ball enacting our roles but also received a lot of appreciation and a great grade from our CRM professors Bill and Olivier.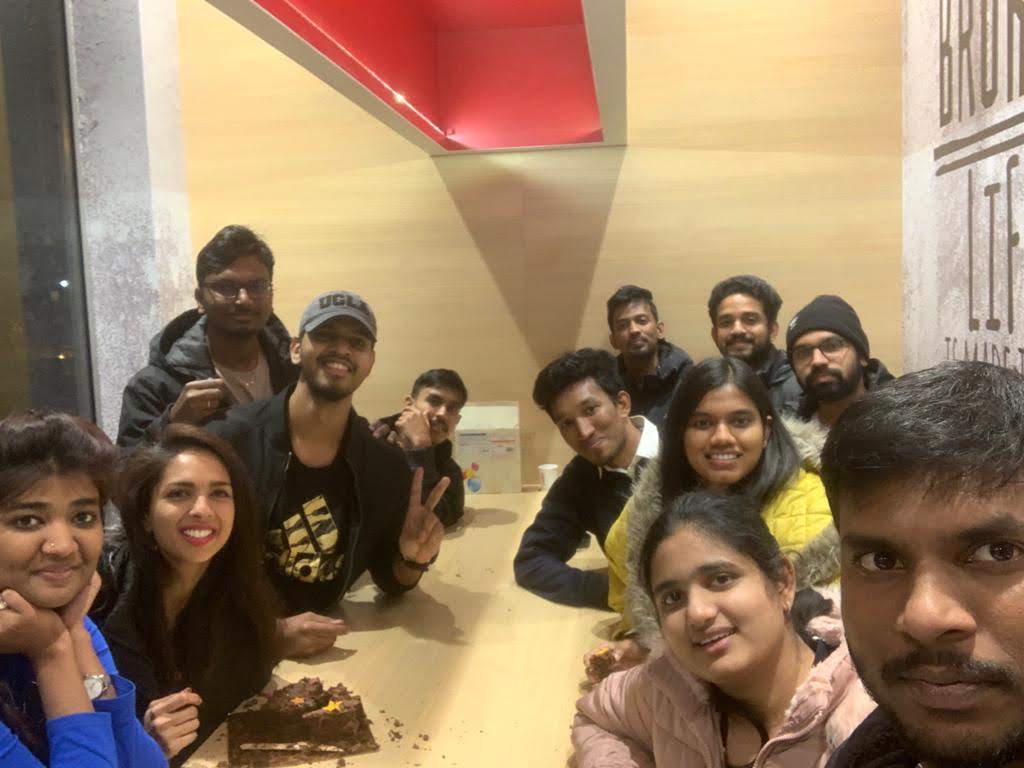 What advice would you give to students looking to get into your industry?
I gave it my all. I think that's what you must do- Strive for the best!
I also advise students to spend some quality time learning French—either through listening to songs, meeting people, watching movies or reading books. Luckily, after having lived here for 10 years, I have a decent level in French. Even then, but I never skipped a French class in campus, and always pain attention to my teachers and asked a lot of questions. I still remember, often on my way to school, I tried to read and understand the French billboards and messages in the metro stations, made notes when things weren't clear and made sure to clarify them with my French professors. Please don't fear making a fool of yourself.
Don't be scared of mingling with people outside your comfort zone. Make friends and try to imbibe the culture as much as you can. Give it a try, what do you have to lose? The last advice that I'd like to give is to attend interview with thorough preparation and a smile! The feedbacks I received from my interviewers were that they liked me because I was smiling throughout my interview. The same for my classmate! He landed a job in a French speaking company with his debutant French because of his confidence and smile. So, don't be shy and smile away. A smile and a Bonjour will go a long way. Bonne chance! ?