Launched in 2020, Routine is a solution that aims to change the way busy people work, allowing them to be more productive. This project was created by Julien Quintard (EPITA class of 2007), its CEO and co-founder, who has rather extensive experience in entrepreneurship. Founder of the successful start-up Infinit, specialized in transferring files over the Internet, this Alumnus has had anything but a routine career. From his first steps in hacking and his discovery of EPITA and the University of Cambridge, to his short career as a researcher and his hands-on work in the field of startups, Julien Quintard takes a look back at his academic and career paths.

What made you decide to apply to EPITA?
Julien Quintard: I was already working with computers at the age of 11 or 12. I discovered IT early on and it quickly became my #1 passion! So, after finishing high school, I immediately chose EPITA, which was one of the few computer science schools that had an excellent reputation in the field. I remember being particularly struck by the school's brochure, at the time, which showed the face of a person wearing glasses, in hacker mode. This image definitely rang a bell with people from my generation as many of us came from that world. For example, before entering the school, I was already working on security, doing a bit of hacking, etc.
Not everyone was into hacking or cybersecurity as a teenager…
Julien Quintard: It was another time period! I think that I became hooked when I began doing basic programming on my father's computer. Then I started programming calculators, developing little games, before discovering the C language, again by myself. As I was very interested, I quickly joined dedicated communities, which made me want to start hacking, by developing small programs that provide encryption, communication and exploit the vulnerability of software. At the time, it was still pretty basic – I must have been 16 or so – but it was already a first step into the world of programming and understanding systems. It really opened my eyes to the complexity of a computer system, from the processor to the application.
Was it this passion for security and hacking that encouraged you, a few years later, to choose the Systems, Networks and Security (SRS) major?
Julien Quintard: Good question! (laughs) Honestly, I don't know. I think my choice to study SRS came a bit later. So yes, I started with security, in the "hacking" sense of the term, but it wasn't the organizational security that the SRS classes taught at the time. At first, I really enjoyed operating systems. Except that quite quickly, I realized that the security of low-level systems – and therefore the exploitation of flaws – involved problems related to the way microprocessors work. That's what led me to study microprocessors and low-level systems, and hence, the kernels of operating systems like Linux. I began to focus on building more reliable systems rather than just exploiting vulnerabilities.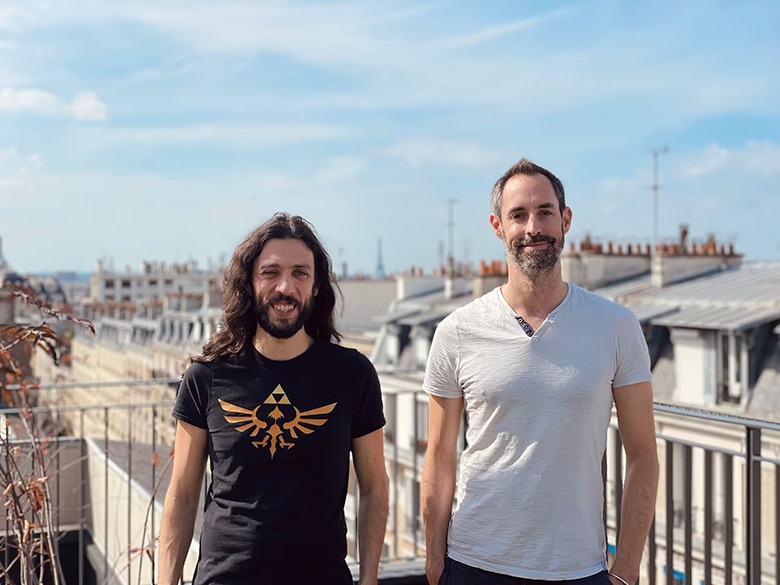 At EPITA, you had an atypical academic career, as you were already teaching other students at the school, even before graduating. Can you explain how you ended up in this position?
Julien Quintard: Once again, it was another time period! (laughs) Besides, I don't know if it would be possible today, probably not! I was in my 3rd year, when students are able to choose optional courses. My classmate Jean-Pascal Billaud, who now lives in the United States, and I were interested in low-level programming – we had even joined the school's LSE laboratory. We asked the director of engineering studies at the time, Pierre Testemale, to offer a course on the development of a type of arcade terminal on a computer. We had to develop everything above the microprocessor, which was fun and a great way to discover new things. The option, which was called "project k", drew in quite a few students and worked much better than we could have imagined. The idea was to do a bit of "hole coding" to encourage students to learn about the concepts and progressively develop the operating system. In light of this success, the school offered to extend this course to the entire SRS major, with a new project called "kaneton"! Jean-Pascal and I then found ourselves teaching a course dedicated to the design of operating system kernels using microkernel technology, a very low level and complicated system, to 5th year students! It was a rare and exceptional opportunity for us to teach complicated concepts, which we had to explain in simpler terms, in a year-long course. It was a great experience, and the course continued for eight years!
You spoke about the LSE, now a part of the EPITA Research Laboratory (LRE). Why did you decide to join this lab while you were studying?
Julien Quintard: Jean-Pascal and I simply decided to apply because we were bored! (laughs) In fact, as I was passionate about system security, I knew that joining the laboratory would allow me to delve into the subject and work with people who shared the same passion. This included Vianney Rancurel, its director at the time, who was very competent and working on highly advanced and unique concepts. With the teams, we were able to focus on memory allocation and management from the point of view of operating systems, file systems… This clearly gave me the opportunity to work on a lot of subjects, including file systems, which played an important role during my PhD.
Were you predestined for research before joining the lab?
Julien Quintard: No, not really. It was when I realized that working in industry was not for me that I turned to research. Unfortunately, unlike today, you couldn't do a thesis at EPITA. I first had to study for my master's elsewhere. So, I ended up doing a master's degree in Distributed Systems and Applications Research at the Université Pierre et Marie Curie (UPMC) while completing my last two years at EPITA, with the school's approval, of course.
Was it this passion for research that took you to England for your final internship at the University of Cambridge, where you later completed your doctorate?
Julien Quintard: Yes. I would like to take the opportunity to stress that one should never underestimate the importance of a network. Indeed, I was accepted to the PhD program at Cambridge not only because I had good grades – there are people with good grades worldwide – but also thanks to my network. One of my professors at UPMC had completed his PhD in Cambridge in the past and wrote me a letter of recommendation. This convinced my future thesis director to accept me into the program. His support was clearly essential. That's why I insist that it is important to meet and speak with many people, as this can always help in your future.
This thesis was also decisive in the beginning of your professional career as it led to the inception of your first company, Infinit.
Julien Quintard: Yes. I started with hacking, then systems, followed by operating systems, which led me to distributed systems for individuals, something that is now well known, but, back then, was mainly a subject of research. I became very passionate about this field, which didn't interest many people at the time! (laughs) It's like artificial intelligence which, at EPITA in the past, only attracted the most curious… And now, 20 years later, everyone wants to study AI! (laughs) Anyway, I started to study distributed systems and more particularly very large scale decentralized systems. How can we take 1 million computers or devices and have them work together to provide high quality, reliable and secure services despite the fact that these computers neither recognize nor are able to trust each other? This kind of question was of absolutely no interest to anyone – there were maybe less than 10 of us worldwide doing research on it – whereas today everyone is talking about Bitcoin, blockchain, etc. Although the approach to blockchain is different from what I was doing, the goal was the same.
How did you become so interested in decentralized systems?
Julien Quintard: The idea of making something work with people who don't trust each other. In a way, it reflects a democracy, where people manage to agree on a voting system yet, individually, if they could kill each other, perhaps they would. So, this idea led me to my thesis and then to the creation of my first company. In fact, when I finished my thesis, I realized that I was better suited to creating products than doing research. You mustn't forget that I began my studies in engineering. I was then lucky enough to be invited to an entrepreneurial course at the Cambridge Judge Business School, where I learned about entrepreneurship and then launched a company based on my thesis in 2011, Infinit.
Infinit was a company specialized in transferring files over the Internet. What exactly did it consist of?
Julien Quintard: In fact, we did a lot with very few resources! Once again, launching a start-up in 2010 was not the same as launching a start-up today. In the past, there were very few investors, so you had fewer means with which you could use to deliver results.
In short, Infinit was initially based on the vision developed in my thesis, namely the development of a storage system based on the unused resources of a set of computers that do not trust each other, and which can be located anywhere in the world. The idea was to aggregate these storage resources and, by activating compression, replication, deduplication and a lot of features that would prevent the loss of data, obtain a file system that could store this data at a lower cost. A user could use other people's storage space to store replicas of his or her data, which is encrypted, and in return contribute by "donating" storage space for others. In the end, everyone would benefit from this solution. This is how Infinit started out, but then we realized that due to lack of funding, it was better to choose a simpler solution, namely an application for transferring large files peer-to-peer, i.e., from point A to point B, without going through the cloud.
Today, a service like WeTransfer requires you to upload your data to a server and then allow it to be downloaded elsewhere, which is quite slow. Our peer-to-peer solution was 30 times faster! So, the company focused on this application for a while before finally changing again, to redevelop what I wanted to do during my thesis… and it worked well. Soon, we had acquisition offers from Dropbox and, more importantly, Docker, a service provider we ended up selling the company to in 2016 so that they could apply the technology to all of their products for developers.
It just so happens that Docker was founded by another IONIS Group alumnus, Solomon Hykes (Epitech class of 2006). Did this play a role in the decision to sell?
Julien Quintard: Not at all! (laughs) Paradoxically, I didn't know Solomon even though we were studying at the same time! I knew him through a person I met during my time at the Techstars startup accelerator in New York that I had joined with Infinit. He had just developed a solution for containers that had already been sold to Docker. The funny thing is that I had initially contacted Solomon because I had two questions to ask him: how to raise funds while changing our model and how to work with open source software. During our call, he didn't answer either of these questions! (laughs)
In fact, as we spoke, he realized that Docker was in great need of a storage solution and that Infinit's proposal seemed to meet that need. That's how we began to discuss the topic of acquisition. Once again, this shows the importance of meeting with people when you're an entrepreneur. It also allows you to discover common needs or interests and thus realize that a "partnership" may be more relevant than being on your own without communicating with one another!
When you are an entrepreneur running a start-up that is based on your own thesis, is it complicated to make the decision to sell? Does it feel like you are "losing a little piece of yourself"?
Julien Quintard: I definitely viewed Infinit as my baby, as I had been working on it for nine years since the beginning of my thesis. In fact, in the first scientific paper I published in 2007, I had already developed the idea of a data storage solution. So yes, giving control to someone else and deciding not to continue developing your company while investors want to invest, is equivalent to a certain form of renunciation.
Except that, in entrepreneurship, there are other elements to take into account. Some people will immediately think about money, but it's not just that: there's also fatigue. This is an important point. I was a young entrepreneur without much experience. I had learned a lot in the last six years, but I was also very tired. We changed direction twice due to a lack of capital in order to expand more easily! And even though there are now more potential investors willing to support this type of product, that wasn't necessarily the case 10 years ago. It was exhausting to have to prove to investors, every 3 months, that we were effective and finally, after 4-5 years of work, developing the solution we had had in mind for 9 years.
Deep down, I also wanted to move on. But I knew that Docker was a good choice because it was an exceptional adventure. Joining this company to provide it with the necessary storage layer to be used by millions of developers around the world was also a way for us to make our technology available to as many people as possible and as quickly as possible rather than doing it ourselves.
Today, after the Infinit adventure, you have founded Routine. But what happened between these two stages? I can imagine that after almost a decade of developing your first company, you would need a break…
Julien Quintard: That's true. After Infinit, I had always said that I would never create another start-up as I was so tired from working on the first one. My gray hair didn't suddenly come out of nowhere! After the takeover, I took a break and simply continued to develop the technology directly at Docker, where I stayed for a year and a half. But after a while, I felt the need to really rest. So, I prepared to take a trip around the world with my girlfriend. And then, ten days before the departure date, fate – or rather the network – caught up with me! (laughs)
In fact, Techstars contacted me and offered me the position of manager for one of its accelerators. At first, I told them I wasn't interested, that I wanted to take a break and that I was getting ready for a long trip. Techstars insisted and, finally, I had to decide in seven days whether to accept their proposal or not… and so I cancelled my world tour.
I then began a somewhat transitional phase, working on the "other side of the fence." This time, I was the one meeting with entrepreneurs to discover their project, invest and accompany them day in and day out for 3 months to help them get off on the right foot. It was a much less stressful position and above all very stimulating because it allowed me to be surrounded by entrepreneurs teeming with ideas and energy.
Was it this mentoring role that gave you the idea for Routine?
Julien Quintard: In part. During the two years I spent at Techstars, the entrepreneurs I coached asked me a lot of questions about organizational skills: they wanted to know how to organize their work time, manage priorities, work on what was needed for their start-up, etc. This makes sense as an entrepreneur always strives to best organize his/her time so as not to lose control of the situation.
At the beginning, I answered them individually, but then as time went by, I set up small group sessions, so that everyone could share their questions and ideas. I then prepared a recap that I could present in different places around France. So, after having listed all the best products on the market and the methodologies that most experienced entrepreneurs have already implemented, I sought out a solution that would bring it all together in the form of a new generation product. I started to think about it and put the different key concepts down on paper.
After six months of brainstorming, I was faced with a problem common to many entrepreneurs: either I stop thinking about it, move on and focus solely on my job at Techstars, or I accept that it's my obsession and decide to act. Despite my promise to never launch a start-up again, I had to face the facts: it was in my blood.
And I knew I would not waste my time working on something I was so passionate about. It wasn't a financial decision. I really wanted to explore the subject. So, I brought together a team, with a lot of former Infinit employees, and, at the end of 2020, the Routine adventure was launched!
When you browse through the Routine website, it is obvious that the service already seems to interest many structures in the start-up ecosystem…
Julien Quintard: At the beginning, we were able to raise some money from business angels in my network. I was rapidly advised to join the Y Combinator accelerator. I hesitated, but then remembered that it would allow me to be surrounded by brilliant people. I've always liked to operate that way, not seeing myself as someone who already has all the answers. So, we applied and were accepted to attend the program from January to March 2021, in the middle of Covid-19. Together with my small team in Paris, we remotely worked on developing the product. In April, we raised €3 million from American and German investors. Since then, we have continued to work on the product and determine our exact positioning in this extremely fast-moving market – everyone feels that it's the right time and that something will happen.
Today, we have good numbers and good growth, with almost 40,000 people on the waiting list for our private beta, but there's still a lot of work to be done to develop a productivity solution that combines calendaring with task management and note taking. Developing three tools in one is something you should never do, but we are convinced that this is exactly what will allow us to have all the cards in hand to create value. So, we must maintain our vision and our course, especially as we remain close to the users, allowing us to understand the most pressing things that must be developed, those that work and those that don't. It's a continuous iteration to improve the product and move in the right direction.
During this exchange, you advised the students to grow their network, communicate with others, stay curious and surround themselves with many different and interesting profiles. Do you have other recommendations to give to future engineers from EPITA, especially those interested in entrepreneurship?
Julien Quintard: Two immediately come to mind. First of all, never forget your passion. We live in a world where capitalism is king, and an increasing number of people make a lot of money from startups. This can be appealing to young people who want to get rich quick – we've seen this with crypto-currencies – but things rarely work out that way.
People who become very rich, in general, have to do a lot of preparatory work. For example, I know the people behind Qonto Bank, which in 2022 raised almost €500 million, as we had the same investors when I was working at Infinit. They began with two people and launched a first company called Smokio. They didn't just wake up one morning and say "hey, we're going to create a neobank" and suddenly become successful. No, they worked hard, built an extensive network, with lots of connections in the banking world… And without passion, they couldn't have done it.
Entrepreneurship is extremely complicated. From the outside, you might think it looks cool to be in a start-up, that it allows you to shine at social dinners, but when people ask me how things are going in my start-up, it annoys me more than anything else. Basically, I don't have anything particular to say as I'm constantly in development mode. It's difficult psychologically because 99% of the time you tend to struggle. You need to be solid. And if you are not passionate about reaching the end goal, it's suicidal. If you start a neobank when you are not interested in banks, I don't think you'll last long! You really have to be passionate about your field in order to develop and find solutions to your project.
My second recommendation concerns our attitude regarding effort. Many young entrepreneurs – I see and still coach many of them – burn out quickly because they work very long hours, sometimes 16 hours a day. It's as if they were continuously participating in the EPITA Piscine! In this case, it doesn't work. You really have to view entrepreneurship as a marathon that will last 6, 7, 10, 15 years… If you don't have the desire to stay in the game for 15 years, you won't last, and this is also true in terms of energy. If you can't manage, it's very hard and I can testify to that.
At Infinit, when we were probably the strongest in our field, I, paradoxically, was the most tired I've ever been. In short, working day and night is not recommended. Yes, you have to work a lot, but there are plenty of very smart people I know who don't work that much. In fact, it's better to work intelligently than produce an excessive amount of work that will end up in the trash anyway. If you're not careful, you can get burned out pretty quickly.
Maybe you will be able to manage this workload better with Routine…
Julien Quintard: That's the idea! Well, it won't solve everything, but at least it will help! (laughs)

ADRIEN FENECH (EPITA CLASS OF 2016), PRESIDENT OF ESTIMEO
"If you don't try, you won't succeed!"