Last March, EPITA joined forces with the other engineering schools participating in the Concours Advance competitive examination to launch the first edition of "Yes she can", a program promoting women in technological and scientific professions. Among the students and alumni taking part in the event was Juliette Tisseyre (EPITA class of 2014), now Lead Developer at Deepomatic.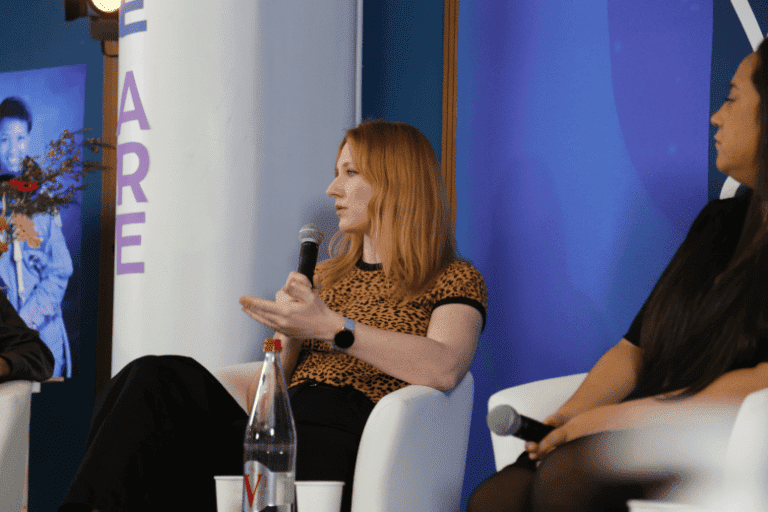 How would you describe your current job?
Juliette Tisseyre: I am Lead Developer, which means that I code daily, while managing the development team at the same time. I choose – on a small scale – the technical direction to take, assign the tasks that need to be done, check that the launches go well and are in line with the product claims… This represents a good part of my work, even though 50% of my time is spent coding!
What is the purpose of this code?
Juliette Tisseyre: I develop what we call software code. I work in a start-up specialized in industrial visual recognition, which is able to detect anomalies in images or simply allow us to understand what is going on in the image, such as identifying labels on cables and checking if the inscriptions are correct. This technology is based on artificial intelligence and, to enable our customers to implement this solution quickly and as simply as possible, we "hide" its complexity behind a platform that is designed for them. The idea is to democratize visual recognition, which can do many things, and therefore to ensure that other companies can use it in turn, so that it is not confined solely to big tech companies.
What do you like about this role?
Juliette Tisseyre: First and foremost, its impact. I develop software, directly observe the features that evolve, correct the problems and then see how it concretely impacts users. I also find this notion of impact in my work environment because, in a start-up, everything often remains to be built, organized and reorganized… This allows me to have an impact on a daily basis. What I also like about my current job is the intellectual stimulation and challenges. No two days are alike and every day you must learn new technologies, new ways of doing things, how to adapt to changing habits… I never get bored, especially as it's a real team effort, with everyone contributing. It's far from being a solitary job!
This goes against the famous cliché of the developer, who we imagine as a person sitting alone in front of his computer.
Juliette Tisseyre: In a company, anyone who codes alone is a poor developer! It's even counterproductive because you have to meet with people from other professions, coordinate with teams, adopt common practices, etc. Although it doesn't immediately come to mind, communication plays a very important role in a developer's job, as it is essential to be able to explain, help others and share information.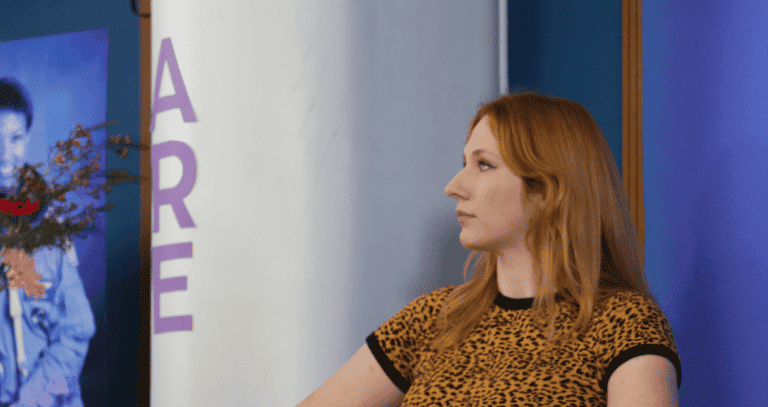 Why did you choose to study at EPITA?
Juliette Tisseyre: Before applying to EPITA, I took preparatory classes in Math and Physics… and that didn't go well! Although I loved math, 10 hours of math class per week was much more than I could bear… I then decided to work towards something more concrete and the idea of computer science, which I had never studied, took root in a corner of my mind. I had the feeling that it would be a good fit for me. So, I decided to try EPITA, a high tech school, to get away from the ultra-theoretical experience of my preparatory classes, and I was immediately won over. I became extremely involved in the school and even started working as a code teacher for the classes below me!
What did you most enjoy?
Juliette Tisseyre: I viewed computer science as a game and a puzzle. You know where you have to go, and you must assemble the bricks to get there. At first, when it doesn't work, you have to fix it. And then you find something that works a little bit, but as it is not enough, you have to ask others for help, and modify everything, until gradually, you manage to succeed! It is true that in the beginning, there are many times when you wonder why it doesn't work! (laughs) Today, with experience, I spend less time coding and more time thinking about how to best solve the problem with which I am faced.
What do you remember from your years at EPITA?
Juliette Tisseyre: I mainly remember the teamwork because, throughout the course, we had many projects to carry out, in groups of two, three, or four people. I often tried to change partners, in order to work with different profiles – people with different levels or who don't think in the same manner. We always had to manage and find time to work together, which definitely strengthens bonds and teaches you how to work with others.
Why did you accept the invitation to participate in this first "Yes she can" event?
Juliette Tisseyre: Because this is a cause I support! In France, women represent only a quarter of all engineers and that's clearly not enough. It's even worse in the Tech sector, with only 8% of women developers. The situation is ridiculous! That's why I'm always keen to show that these types of professions are accessible to all people, men and women alike, and do not correspond to society's preconceived notions. I'm an engineer and I am who I am: I don't wear a hoodie and I don't play video games all the time – even though I do play them, like everyone else! It's important to be able to break with clichés.
Finally, what advice would you give to the school's future students, both girls and boys?
Juliette Tisseyre: Do not hesitate to multiply your professional experiences, especially during internships, in different sized structures and entities, as well as on different projects. It's through practice that you can see if you like certain subjects, technologies or even jobs more than others. This will allow you to better define your career path!
Basically, it's best to take full advantage of your studies.
Juliette Tisseyre: Ofcourse, especially in the IT field where everything is constantly changing, and you can't rest on your laurels. You have to continue learning, experimenting and listening to others!