Enjoy the most recent EPITA award ceremony on video!
Coming together to better celebrate the future: this perfectly sums up the traditional EPITA graduation ceremony! The class of 2020 graduation ceremony was held on October 1 at the Palais des Congrès in Paris. It was a great opportunity for the young graduates to get together with their friends and family to celebrate their remarkable achievement… and the beginning of a great adventure!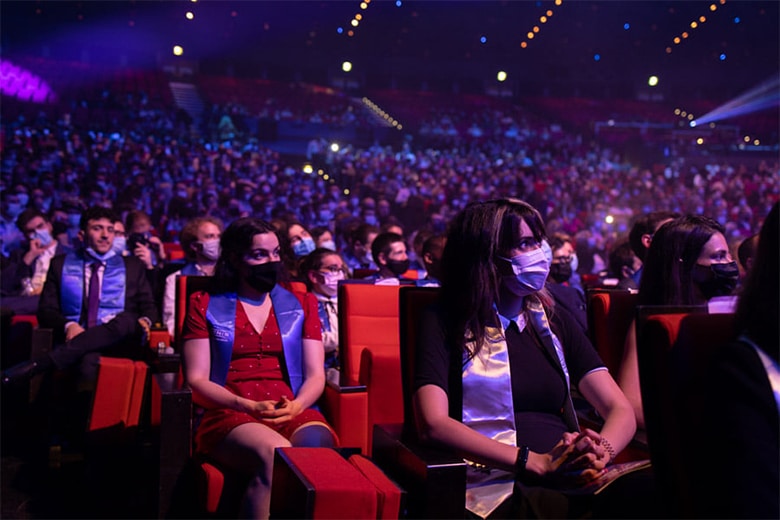 A special moment
Held in the presence of the IONIS Education Group and the school's management team, this ceremony also allowed the EPITA graduates to speak with their class patron, Guillaume Blot, Chief Digital & Innovation Officer at Sopra Banking Software, and congratulate their fellow French and international students, starting with the class valedictorians, such as Victoria Guehennec, a SRS Major!
Experience this unforgettable ceremony on video: