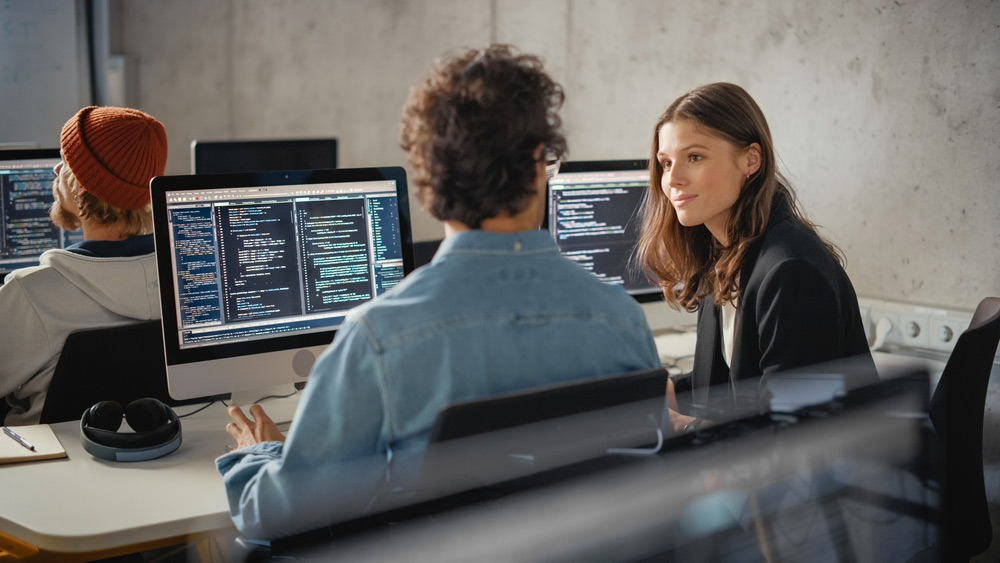 This program allows 'Engineering Master Degree's students to complete two degrees in one year. Students combine different academic areas of engineering and management. The double degree program is an opportunity to expand professional networks through cultural and academic experience abroad. Students get to know a new culture; they will practice a foreign language and they will develop new skills to perform in the professional area.
Overview
EPITA has signed double degree agreements with distinguished international universities in the field of information and communication technologies. Currently, EPITA has five double degree agreements with universities in Canada and the United States so that outgoing students obtain a degree from both institutions.
The double degree program is offered to undergraduate and graduate students from partner universities with which there is an international agreement.
EPITA seniors who wish to complete their final year of studies at one of our partner universities can complete a study period of between 2 and 3 semesters depending on the current inter-institutional collaboration.
Partner universities – Double Degree
Canada
Université du Québec à Chicoutimi (UQAC) – Maîtrise in Informatics (Master 2) & Maîtrise in informatics with a focus on video games (16 months)
USA
Boston University – Master of Science in Computer Information Systems (MSCIS) (9-12 months)
Georgia Institute of Technology (Georgia Tech) – (12 months)
Illinois Institute of Technology (12 months)
Stevens Institute of Technology – Master of Science in Information Systems (MSIS) (12 months)